Telestroke Medicine
During a stroke, an estimated two million brain cells die per minute. Evidence shows that the quicker a stroke patient is evaluated and treated, the better his or her outcome and recovery will be.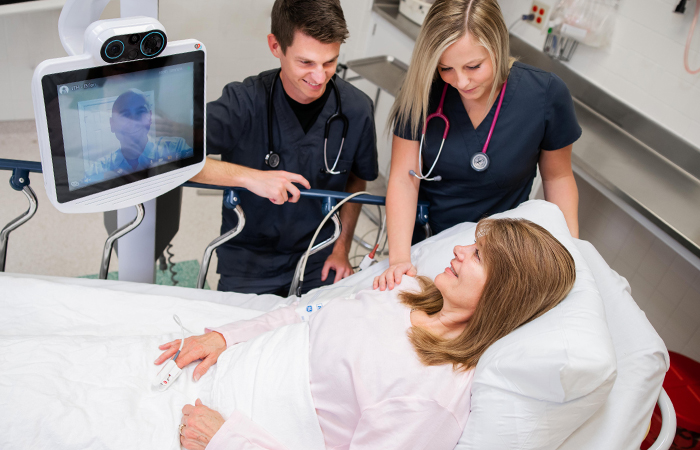 Thanks to Telestroke, HSHS St. Clare Memorial Hospital can treat stroke patients quicker, reducing or eliminating long-term stroke impacts.
If you are experiencing any signs or symptoms of a stroke, call 9-1-1.
When Seconds Count
When a patient with stroke symptoms arrives at the emergency department, they receive immediate, hands-on care and assessment from the expert doctors and nurses on staff. Then, using Telestroke technology, a board-certified neurologist is contacted immediately. After the neurologist examines the patient, they work with the emergency department physician to develop a treatment plan for the patient to ensure the best outcomes possible.