SLU Family Medicine Residency
Training family physicians to serve our community.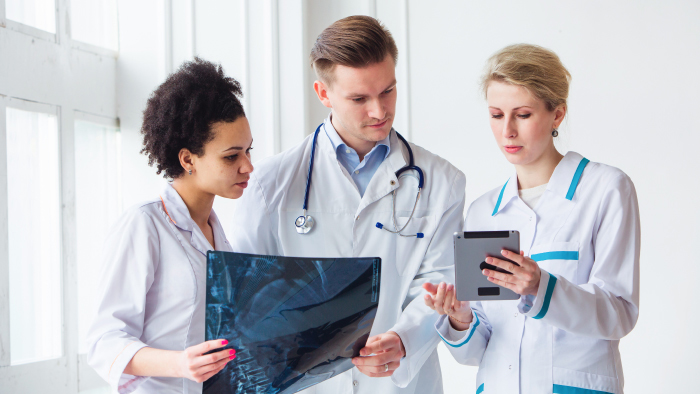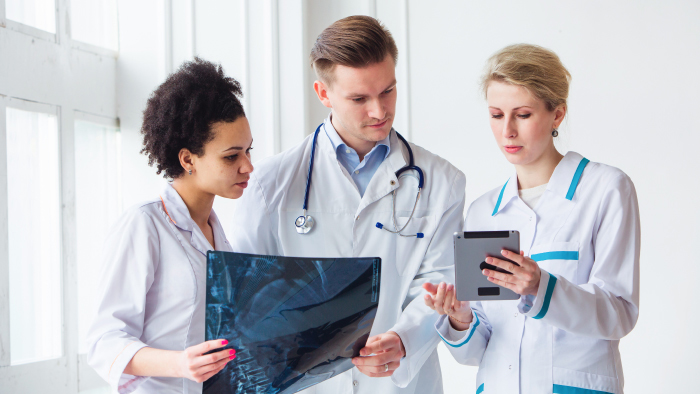 When a physician graduates from medical school, he or she may choose to work as a general practitioner or to specialize in a certain area of medicine such as internal Medicine, Obstetrics, Pediatrics, or Family Medicine. Each specialty area requires a specific number of years of residency training, as well as a passing score on the board certification examination. The training period for a physician seeking Family Medicine certification is 3 years.
The Saint Louis University Family Medicine Residency Program (Southwest Illinois), a combined civilian-military one sponsored by Saint Louis University, HSHS St. Elizabeth's Hospital, the 375th Medical Group at Scott Air Force Base, and SIHF Healthcare, trains 42 residents over a period of 3 years in a broad base of family medicine skills including Adult Medicine, Pediatrics, OB/Gyn, Sports Medicine, and Geriatrics, among others. Training in these areas occurs through rotations completed with the four sponsoring institutions, as well as in the private offices of community physicians. These rotations are supervised by both full-time civilian and military residency faculty physicians and volunteer faculty members.
Each year, 14 program residents complete all requirements set forth by the program's accreditation agency, the Accreditation Council for Graduate Medical Education, and graduate from residency—qualified to receive certification by the American Board of Family Medicine upon their passing of the certification examination.
The residency clinic, in which the program's residents and faculty care for their empaneled patients, is located on the 4th Floor of the Health Center, adjacent to HSHS St. Elizabeth's Hospital, at 3 St. Elizabeth's Boulevard, O'Fallon, Illinois. Its physicians are currently accepting new patients. For information or to make an appointment, civilian patients may call 618-233-5480, and military patients may call 618-256-WELL.
Download a photo page of our 2023-2024 Family Medicine Residency physicians