Free prostate screening tests set for September 23
September is Prostate Cancer Awareness Month and early detection is key to saving lives, which is why several Metro East community organizations and healthcare providers are collaborating to offer FREE prostate cancer screenings and education on Saturday, Sept. 23, 2023. The event will be from 8 to 11 a.m. at The Rec, 9950 Bunkum Road in Fairview Heights, Ill.
The American Cancer Society estimates that the U.S. had about 268,490 new cases of prostate cancer with about 34,500 deaths in 2022. If detected early, more than 99% of patients are alive five years after the initial prostate cancer diagnosis.
Prostate cancer has no symptoms in most cases and is usually detected by screening. Men aged 45-75 years and men with a family history of prostate cancer could benefit from getting screened. Additionally, according to the American Cancer Society, prostate cancer develops more often in African American men. Organizers hope to further engage all at-risk men with community outreach events such as this.
All screenings will be available at no cost. In addition to the screening, attendees will receive health information, a gift bag, a day pass to The Rec, and be entered to win attendance prizes.
For more event information,
click here
.
The event is jointly presented by Cancer Care Specialists of Illinois, HSHS St. Elizabeth's Hospital Radiation Oncology Services, New Life Interdenominational Church, QuantaKUW and The Rec.
For more information about the event, contact St. Elizabeth's Hospital Radiation Oncology Center at
618-607-5545
.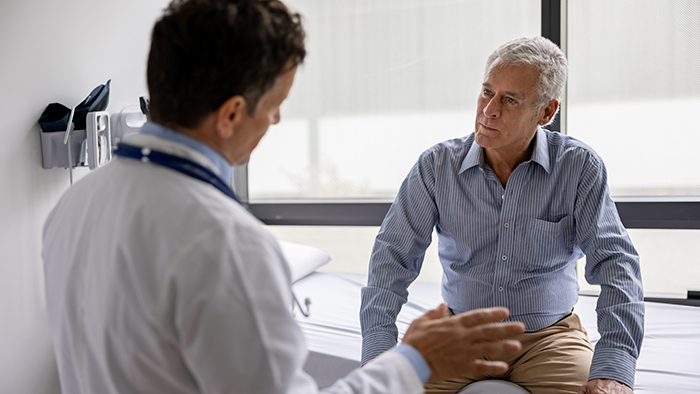 Media Contact
Melissa Athmer
Manager, Marketing & Communications