St. Elizabeth's Foundation brings back Gala
HSHS St. Elizabeth's Foundation is excited to announce the return of the Elizabethan Gala after a hiatus during the COVID-19 pandemic and invites the public to attend.
The 2022 Gala will be held on Friday, Nov. 4 at the Regency Conference Center, 400 Regency Park in O'Fallon, beginning at 6 p.m. with a cocktail reception, followed by dinner and a program. The evening concludes with live music by the Fabulous Motown Revue.
During the program, HSHS St. Elizabeth's Foundation will honor Tom Vernier and Fr. James Deiters as Elizabethan Awardees for their commitment to HSHS St. Elizabeth's Hospital and the future of health care in the region.
The Elizabethan Gala is a traditional fall event that dates back to 1983. The "Elizabethan Holiday" was started by St. Elizabeth's Auxiliary as a luncheon and fashion show to promote positive community relations for the hospital, support the hospital's mission and honor the Feast of St. Elizabeth (celebrated in November). In 2012, the tradition evolved into what is now known as the "Elizabethan Gala."
Today, the Elizabethan remains a key fundraising event for the HSHS St. Elizabeth's Foundation. Funds continue to be used to develop health care programs and services, and purchase equipment for HSHS St. Elizabeth's Hospital. All proceeds directly support the compassionate care that St. Elizabeth's Hospital provides the region.
Online reservations and sponsorship opportunities are still available at steliz.org/gala or by calling 618-234-2120 ext. 12446.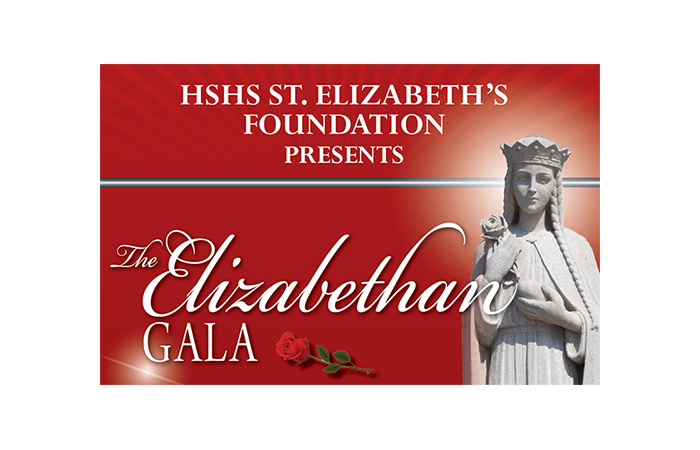 Media Contact
Melissa Athmer
Manager, Marketing & Communications