Insurance Plans and Networks
We accept many different insurance plans and provider networks.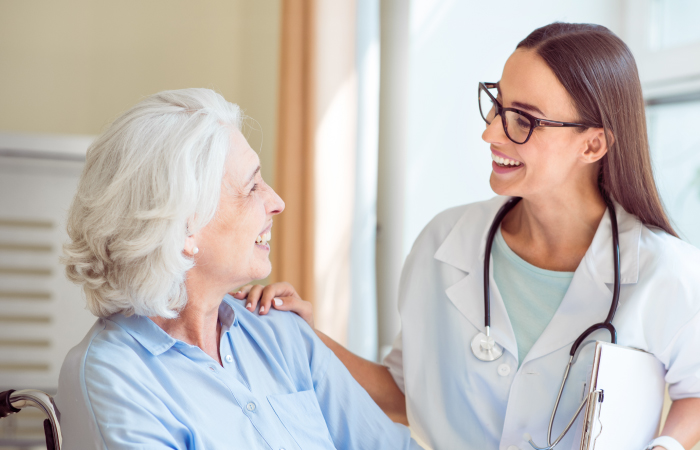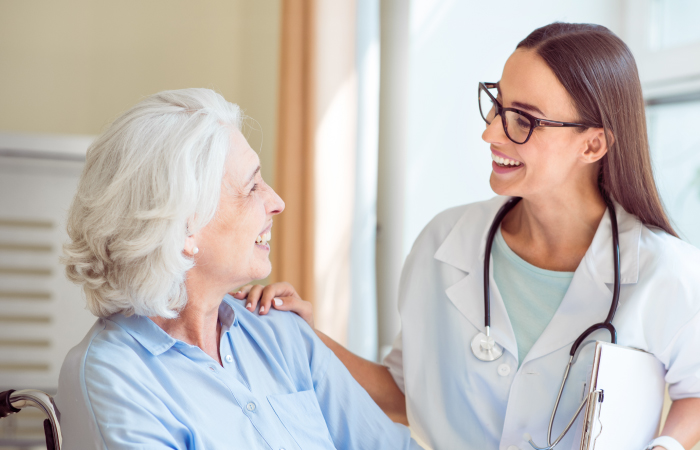 Insurance, Medicaid, and Family Care Contracts
To be certain of your specific insurance plan details, please contact your health insurance company (phone number on the back of your insurance card) to confirm your benefit structure and Provider and Hospital participation.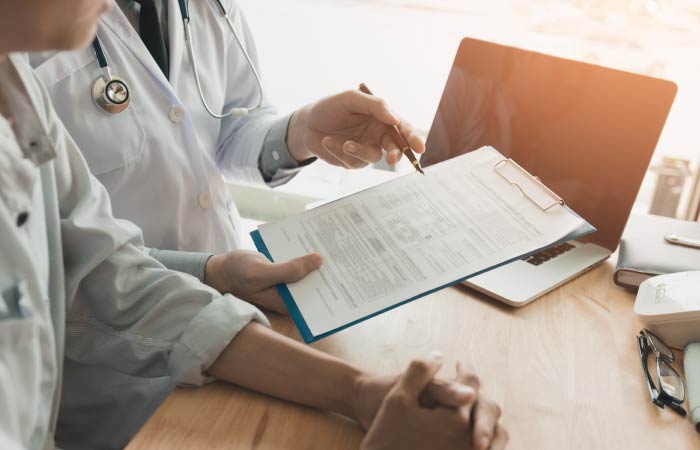 Commercial Insurance Contracts
HSHS St. Elizabeth's Hospital participates in most major insurance plans. We do recommend that you or a family member confirm that both your physician and the hospital are listed as participating providers with your insurance plan. Contact your insurance company directly to confirm coverage. The phone number is usually listed on the insurance card. Many insurance companies, in fact, require you to notify them prior to your hospital stay. HSHS St. Elizabeth's Hospital will also make every effort to notify your insurance company that you are a patient here and obtain any necessary authorizations.

View the list of plans accepted by HSHS St. Elizabeth's Hospital. If your insurance provider is not listed, please call to verify, as we continuously assess new plans.
Live360/Health Choices
Live360/Medical Associates Health Plan
6 Degrees Health
Aetna
Blue Cross Blue Shield of Illinois PPO
Blue Choice Preferred PPO (BCE)
Cigna Healthcare
Claim DOC, LLC
Corvel
Coventry Health Care

Coventry National Network
First Health Network

HFN, Inc.
Health Alliance Medical Plans
Healthlink
Hope Trust
Humana
Multiplan
Plain CHurch Medical Group (PCMG)
Prime Health
Provider Network of America (PNOA)
SIHCA
Tricare Humana Military
United Healthcare of the Midwest (UHC)
UHC VA CCN
WellFirst Health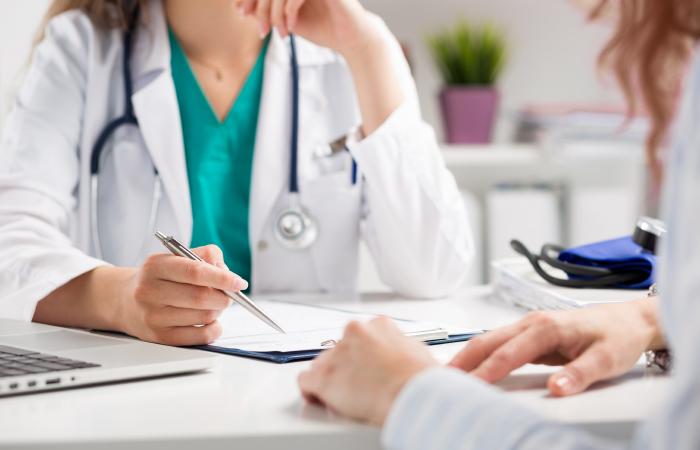 Medicaid Contracts
Medicare Managed Care Plans
Live360 Medicare
Aetna/Coventry Health Care
Blue Cross Illinois
Clear Spring Health of Illinois
Essence
Humana
Prime Health
United HealthCare Midwest (UHC)
WellCare
WellFirst Health
Medicare-Medicaid Alignment Initiative (MMAI)
Blue Cross Illinois MMAI
Humana MMAI
Molina MMAI
Medicaid Managed Care Plans
Blue Cross Community Health Plans
Molina Healthcare
Ambetter of Illinois
Blue Choice Preferred PPO (BCE)
Health Alliance Medical Plan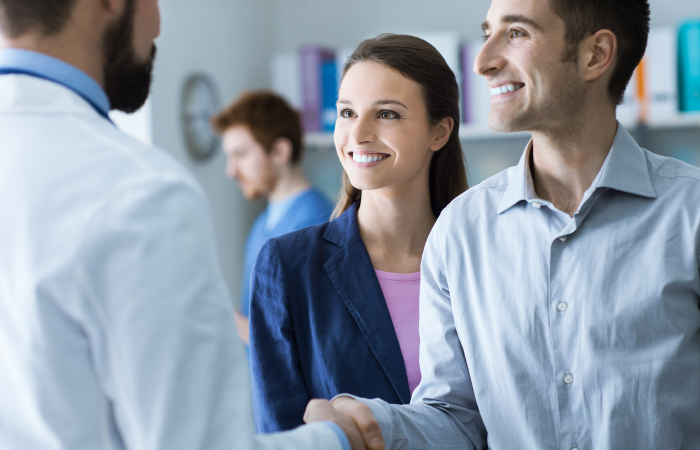 Exclusions
Emergency Care: If you present to the Emergency Department for treatment of a medical condition that is deemed as an emergent medical condition by the health care provider, your treatment while in the emergency department will be covered according to the benefits provided by your plan.

There may be additional exclusions based on your insurance benefit plan and/or your course of medical treatment.

We encourage you to contact your health insurance carrier for more information.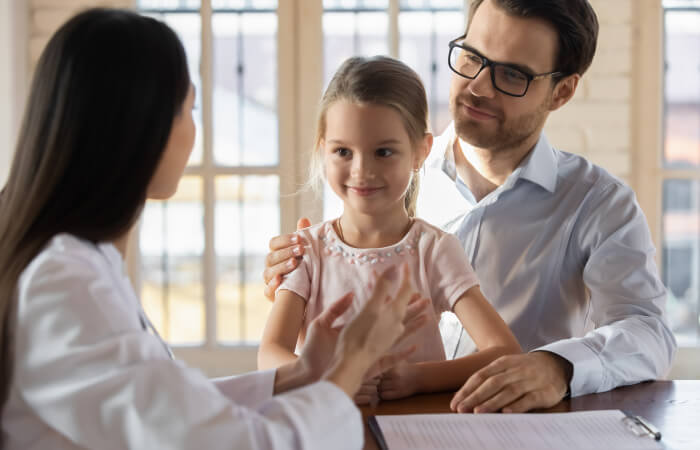 Uninsured Discount Policy
Serious injury or illness can put a financial strain on any family. But persons who lack insurance or government-sponsored health benefits face additional burdens. Through our Uninsured Discount Policy, St. Elizabeth's seeks to lessen that burden, while ensuring that our billing and collection processes respect the dignity of all patients.
The policy calls for a discount to be applied uniformly to all uninsured patient accounts prior to billing. In support of the hospital's mission of caring for the poor, sick and afflicted regardless of race, color, creed, or financial status an uninsured discount policy has been developed to ensure that all billing and collection processes respect the dignity of all patients including those who are uninsured. Through this policy the hospital strives to continue each patient's compassionate care through the billing and collection process for those patient's lacking insurance or government sponsored health benefits.
Some patients may qualify for additional discounts or extended payment terms, including:
Financial Assistance Program— This charity-based program provides financial assistance for payment of services, based on a patients ability to pay. Applications are available by contacting our Patient Accounts Department at 1-800-994-0368.

Healthcare Bank Loan Program— This loan program provides 12-month interest free loans and 36- to 60-month low-interest loans to those who qualify.

Payment arrangements— Our Patient Accounts Department can work with you to development a payment plan.
Discounts authorized through the Christian Assistance Process will replace initial Uninsured Discounts. Uninsured discount may be denied for the following reasons: Services that could have been paid by Illinois Public Aid but the patient refused applications or failed to make their appointment for such consideration or elective procedures not covered by insurance. Eligibility guidelines will be based upon the Federal Poverty Guidelines as published by the Department of Health and Human Services.