Infusion Services
With specially trained infusion nurses, and experienced clinical pharmacists, St. Elizabeth's Outpatient Infusion Services offers compassionate, high-quality infusion therapy for patients in our region.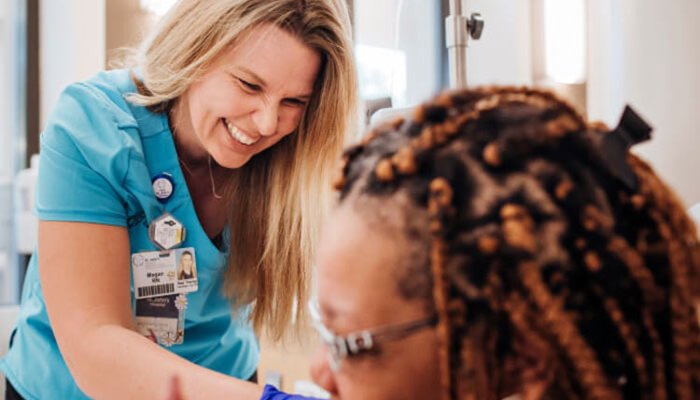 We offer a wide range of infusion therapies to treat a variety of conditions. A physician referral is required. Our therapies include:
Our Specialties
Anti-Infective Therapy (Antifungal, Antiviral)
Aranesp
Biological response modifiers (tx rheumatoid arthritis and other conditions)
Blood products such as platelets, RBCs, and/or plasma
Chemotherapy
Epogen/Procfit
Haldol
Hemophilia Factor Products
IM SQ
Immunoglobulin Therapy
Immunomodulators
Injections
Injectafer
Intravenous Antibiotics
Invega
IV antiemetics for nausea and vomiting
IV Hydration therapy
Rabies
Xolair
Other services include:
Declotting/Maintenance VADs, including Central Lines
Placement and maintenance of peripheral inserted central catheter (PICC) lines
Port-a-Cath access and maintenance
Physicians
For a copy of our pre-printed order sheet or ordering criteria, please call 618-234-2120, ext. 25892.
Please fax orders and demographics to 618-641-5452.