Pain Management
At HSHS St. Elizabeth's Interventional Pain Management Center, our goal is to decrease pain, as well as to increase daily activities, to enhance the quality of each patient's life.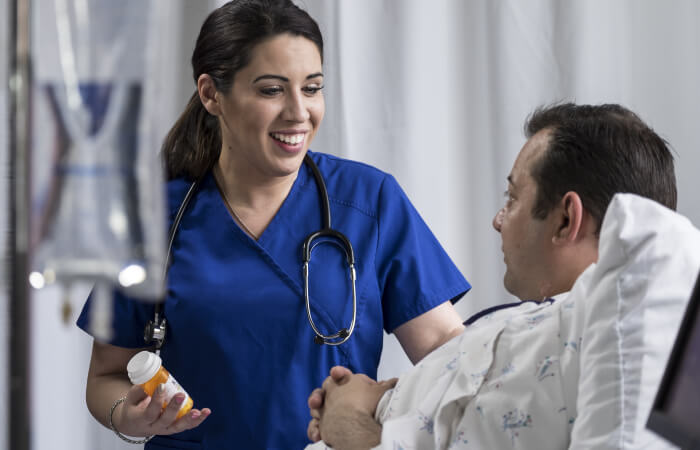 A physician's referral is required for treatment at our Pain Management Center. If you are living with pain and would like to seek help, talk to your doctor about your concerns.
What to Expect
Once referred to our center by a physician, patients of our Interventional Pain Management Center receive an evaluation, a diagnosis and a treatment plan in which each patient is an active participant. Our colleagues are committed to the complete non-surgical and minimally invasive management of pain syndromes. Available services include:
Major joint injections (shoulder, hip, knee, elbow)
Nerve Block Injections
SI Joint Injections
Trigger Point Injections
Transforaminal / Facet
Rhizotomy Ablation
Discogram
Cervical / Thoracic / Lumbar Epidurals
Sympathetic Blocks
New Patient Questionnaire
Once scheduled for an appointment at St. Elizabeth's Interventional Pain Management Center, please download and print the New Patient Questionnaire. Please complete this form and bring it to the first appointment. Questions about this form may either be asked during the appointment reminder phone call, which typically takes place one day before your scheduled appointment, or at the first appointment.