Stroke Care
When stroke happens, minutes matter. At HSHS St. Elizabeth's know that fast, safe and interventional stroke care is here and ready whenever you may have stroke-like symptoms.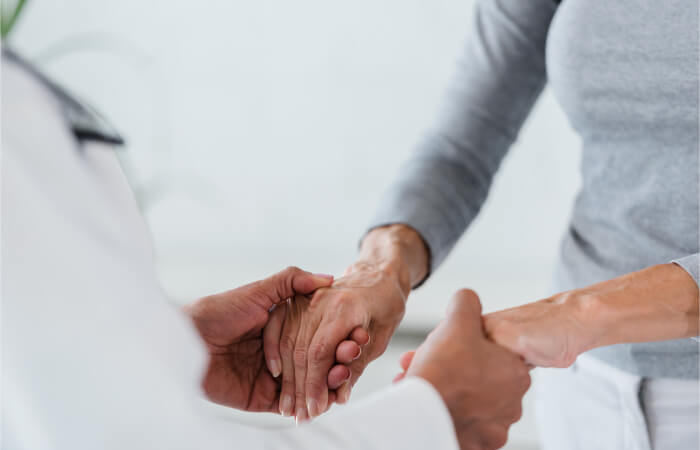 There are at least 795,000 strokes annually and for every 3-4 minutes someone dies from a stroke and for every hour into a stroke, the brain is aged 3.6 years and for every second into a stroke, 32,000 neurons die. Learn the symptoms of stroke and always call 9-1-1 immediately if you or someone is experiencing one or more of the warning signs of stroke.
Stroke symptoms include:
sudden numbness or weakness in the face, arm or leg, especially on one side of the body

sudden confusion, trouble speaking or understanding

sudden difficulty seeing in one or both eyes, dizziness, loss of balance or coordination, sudden severe headache with no known cause
Quality stroke care, close to home
To ensure access to high quality stroke care for all patients in the community and surrounding rural areas, HSHS St. Elizabeth's Hospital partners with Stroke Telemedicine. Through this telemedicine technology, information is electronically transmitted via a mobile 'robot' device in order to maximize resources, increase efficiency and maintain high levels of care. Doctors and medical staff use video and audio technology so a physician can evaluate and interact directly with the patient remotely, thus giving patients in the metro-east immediate access to neurology specialists.

HSHS St. Elizabeth's Hospital was designated as an Acute Stroke Ready Hospital in Illinois by the Illinois Department of Public Health in July 2014. Obtaining this high-level designation, in partnership with our Stroke Telemedicine Program, means that St. Elizabeth's is equipped to offer appropriate stroke treatment, immediately, 24 hours a day, 7 days a week. This region-leading Stroke Telemedicine Program allows national stroke specialists to connect with patients, families, and physicians at St. Elizabeth's through a Stroke Telemedicine Robot and a wireless connection, saving valuable time, when it matters most.