Volunteer
Volunteers are key members of the HSHS St. John's Hospital family. They help carry out the hospital's healing mission while demonstrating the hospital's values of Respect, Care, Competence, and Joy.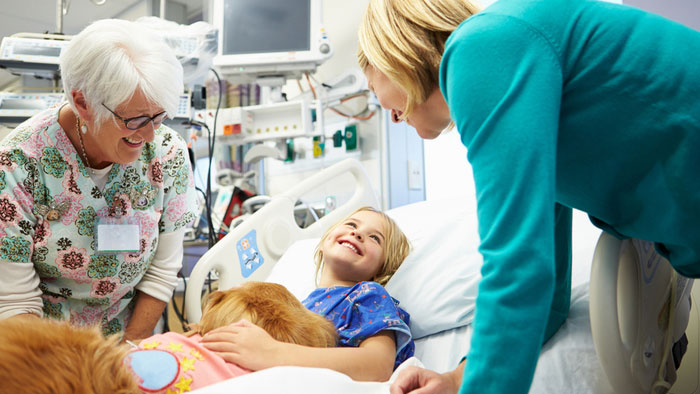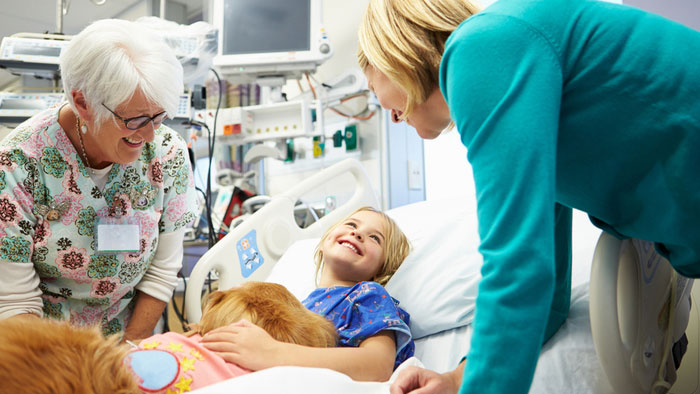 HSHS St. John's volunteers, called Samaritans, complement the care provided by hospital staff to help meet the needs of patients, families and visitors. We welcome volunteers in our Pediatric Unit. They help children and teens cope with illness and hospitalization.
Whether it is reading a story to a child, doing an art project with a teenager or rocking infants to sleep, Samaritans brighten our patients' days and help reduce the anxiety surrounding their hospital stay.
Volunteers must be at least 18 years old and make a time commitment of a minimum of three hours a week for six months or 100 hours minimum.
For more information call 217-544-6464, ext. 30594 or call St. John's Samaritan Office at 217-544-6464, ext. 44205 or email sjs-samaritans@hshs.org.