While May was mental health awareness month, every month matters when it comes to remembering how important it is to take care of your mental/emotional health.
Caring for your whole person both physically and mentally is a crucial component to living a healthy life. We all faced challenges the past few of years during the COVID-19 pandemic with rising stress levels due to the uncertainty of our future, increasing fears, anxiety and depression in many. The pandemic was a time that mental health professionals saw an increased need for services.
It is important to learn and recognize the signs and symptoms of mental illness to help yourself, a loved one, a patient or a friend receive the help they need as soon as possible. While there are many mental health disorders, the two that will be discussed here is depression and anxiety.
Depression
Depression affects more than emotions. It can change a person's behavior, physical health, appearance, job performance, sleep patterns and the ability to handle everyday decisions and pressures. Depression goes beyond grief and sadness that a person experiences when reacting to life's losses and disappointments. In fact, sadness is only one of the symptoms of depression; feelings of apathy, anxiety or irritability may also be present.
Depression is one of the most prevalent mental health conditions in the US. About 21 million U.S. adults—8.4% of the population—had at least one major depressive episode in 2020. People of all ages and all racial, ethnic and socioeconomic backgrounds experience depression, but it does affect some groups more than others. This represents 1 in 5 American adults suffering from some form of depression. Without treatment, symptoms can last for weeks, months or years.
Symptoms of depression:
Persistent feelings of sadness, anxiety, hopelessness or helplessness
Excessive crying
Feelings of guilt, hopelessness or worthlessness
Loss of interest in daily activities
Irregular eating and sleeping patterns
Lack of energy and motivation
Constant fatigue
Difficulty concentrating and making decisions
Restlessness, irritability or agitated
Trouble adjusting to change
Feeling overwhelmed
Headaches, digestive problems or pain with no medical basis
Loss of sex drive
Loss of interest and pleasure in activities
Thoughts of death or suicide
Suicidal ideation with intent and/or plan
Anxiety
Unreasonable fears, uncontrolled repetitive behavior, trouble concentrating and racing heartbeat are some of the symptoms of anxiety disorders. Anxiety is characterized by overwhelming fear and unrealistic worry that appear for no apparent reason. Anxiety disorders can dramatically impair a person's ability to function and perform everyday activities.
Anxiety is the most common group of mental health problems. Anxiety disorders affect more than 40 million Americans adults each year. While anxiety disorders are highly treatable with successful results, only 36.9% of those suffering get help. Many people are simply unaware what their symptoms mean and that recent treatment advances can improve their condition.
Symptoms of anxiety:
Trembling or shakiness
Having a sense of impending danger, panic or doom
Emotional numbness
Fear of losing control
Dizziness or fainting
Hot or cold flashes, sweating
Racing or pounding heart
Shortness of breath or breathing rapidly
Choking sensation
Explosive anger, or irritability
Unrealistic fears of objects or situations
Repeated unwanted or racing thoughts
Avoidance of responsibility or indecisiveness
Guilt or low self-esteem
Loss of concentration or poor memory
Physical symptoms (nausea and other gastrointestinal symptoms, headache, muscle aches, difficulty sleeping, feeling tired or weak.)
There is help
Don't be afraid to reach out if you or someone you know needs help. Learning all you can about mental health is an important first step. Help is only a phone call away. Reach out to your health insurance, primary care doctor or state/county mental health authority for more resources. Check with your employer too, as they will sometimes have resources to offer help.
For seniors, St. Joseph's Hospitals in Breese and Highland have outpatient behavioral health services called Senior Renewal. For more information about services offered, call:
St. Joseph's Hospital Breese – 618-526-5699
St. Joseph's Hospital Highland – 618-651-2940
The National Alliance on Mental Health (NAMI) also has a NAMI HelpLine to share what services and supports are available in your community. If you or someone you know is struggling or in crisis, help is available. Call or text 988 or chat 988lifeline.org to reach the 988 Suicide & Crisis Lifeline.
Facts from NAMI – https://nami.org/About-Mental-Illness
1 in 5U.S. adults experience mental illness each year.
1 in 20 U.S. adults experience serious mental illness each year.
1 in 6 U.S. youth aged 6-17 experience a mental health disorder each year.
50% of all lifetime mental illness begins by age 14, and 75% by age 24.
Suicide is the 2nd leading cause of death among people aged 10-14.
Suicide is the 12th leading cause of death overall in the U.S.
​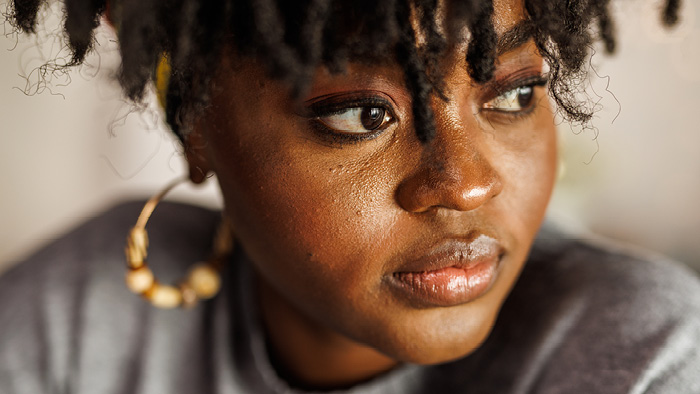 Media Contact
Ashley Gramann
HSHS Illinois Communications Manager