Monthly Diabetes Support Group to those living with diabetes and family members
An estimated 37 million people are living with diabetes in the United States – the highest it has ever been, according to the Centers for Disease Control and Prevention (CDC).
Diabetes and Nutrition Services at HSHS St. Joseph's Hospitals in Breese and Highland and HSHS Holy Family Hospital in Greenville encourage those living with diabetes to attend their monthly Diabetes Support Group held at each hospital. The Diabetes Support Group is open to those with diabetes and their family members and/or caregivers.
Managing and understanding diabetes can be a challenge, so this group will provide tools and tips on how to handle the more complex and difficult tasks of diabetes in the context of real life. Those who attend will receive support, knowledge and ideas. Some of the upcoming monthly topics include healthy coping methods, positive lifestyle changes, and reading the nutrition facts label.
The Diabetes Support Groups are held monthly at each of the hospitals on the following days:
• St. Joseph's Hospital Breese – First Monday of each month at 4 p.m. in the Heritage Room.
• Holy Family Hospital – First Tuesday of each month at 4 p.m. in the Board Room.
• St. Joseph's Hospital Highland – First Thursday of each month at 4 p.m. in the Sullivan Conference Room.
To register or for more information, contact Lisa Ketchem RN, diabetes patient educator, at 618-526-5743 or lisa.ketchem@hshs.org.
If you are unable to attend the in-person support group or would like an online resource, please join the Facebook group: Diabetes Support Group: Bond, Madison and Clinton Counties.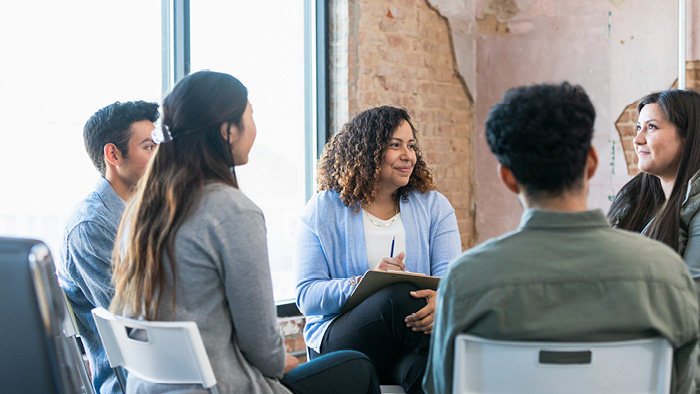 Media Contact
Ashley Gramann
HSHS Illinois Communications Manager