Welcome new board members
HSHS St. Joseph's Hospital Highland announces the addition of four new members to the hospital's Board of Directors. This brings the number of board members for St. Joseph's to eleven.
Board members serve voluntarily and provide counsel and oversight on decisions that affect the organization's sustainable future and advance the mission.
St. Joseph's Hospital is pleased to welcome Marcus Alvarado, DC; Lynn Billhartz, PA-C; Jeannie Korte; and Bill Sullivan to the Board of Directors.
"We are excited for our new members to join us as their community involvement, experience and success will be an asset to us," said President and CEO John Ludwig. "All of our board members bring different strengths that complement each other, and I am very thankful to have all of them supporting the hospital."
Marcus Alvarado, DC, is the owner and practicing physician at Alvarado Healthcare in Highland. He currently serves on the Board of Directors for the Highland Chamber of Commerce and has served as a volunteer for the Street Art Fest.
Lynn Billhartz, PA-C, is a board-certified physician assistant with 30 years of experience. She currently provides primary/family care with HSHS Medical Group Family and Internal Medicine – Highland. She has many years of volunteer service as a school board member at St. Paul Catholic School in Highland and has also served as a volunteer coach for the school and the Highland Youth Association.
Jeannie Korte served as the manager of spiritual care and mission for HSHS St. Joseph's Hospitals in Highland and Breese and HSHS Holy Family Hospital in Greenville for eight years prior to her retirement in 2022. She has an extensive background in lay ministry and pastoral care. She also previously served as the assistant director at the Highland Chamber of Commerce. She is an active volunteer in the community with a variety of organizations.
Bill Sullivan is the president and CEO of Highland Machine Company. He is returning to the hospital's Board of Directors, having previously served on the Board from 2007-2018. He also was a board member and past chair of the Friends of St. Joseph's Foundation Board. He has many years of experience serving the local community in various volunteer roles.
Other members of St. Joseph's Hospital's Board of Directors include:
Jim Burgett, Chair
Frank Padak, Vice-Chair
Tricia Buehne, Secretary
Todd Smart, Treasurer
Dr. Debra Feldott-Johnson
Sister Anna Phiri, OSF
Marshall Rinderer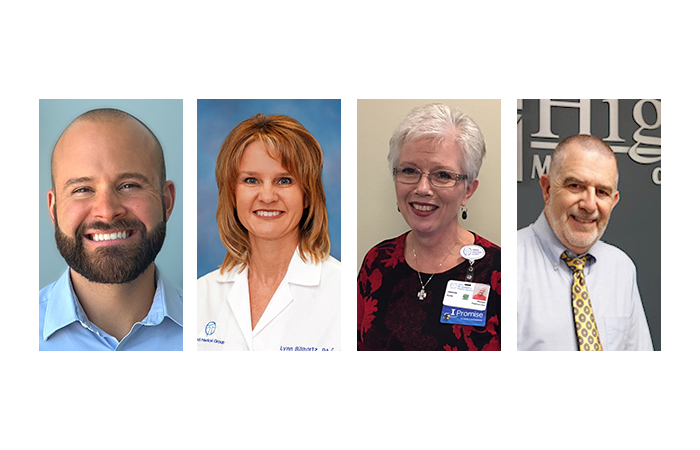 Media Contact
Ashley Gramann
HSHS Illinois Communications Manager