Emergency & Trauma Center
In HSHS St. Joseph's Hospital in Highland's Emergency Room you will find board-certified emergency medicine physicians, registered nurses and other specially trained staff ready to treat anyone seeking emergency medical care.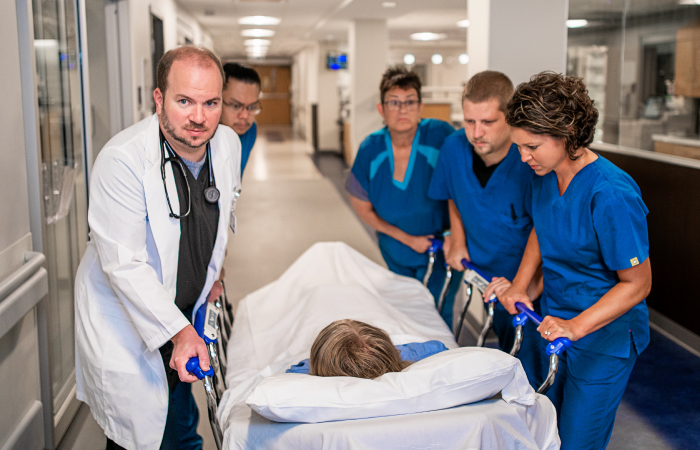 In an emergency, seconds matter. That's why we provide real time medical oversight and direction using evidence-based practices to first responders when they're in the field treating patients and can activate special alert processes for heart attack and stroke patients.
In any emergency situation, always call 911 or go to the nearest hospital emergency department.
Emergency services provide care to people suffering injuries ranging from a fractured bone to a heart attack or stroke. Our emergency department is staffed with board certified emergency medicine physicians, nurses, and other medical experts who handle a variety of conditions.