Senior Renewal
The Senior Renewal Program at St. Joseph's Hospital brings hope and health to adult seniors who are 65-years-old and older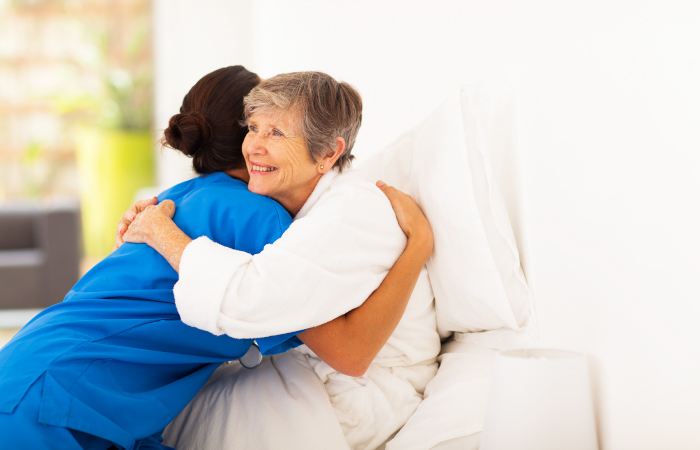 For seniors who are dealing with symptoms of depression or anxiety from life changes, Senior Renewal can be the help they need to get back to living a happy and healthy life. Senior Renewal does not require a physician referral, and patients can self-refer to the program.
About Senior Renewal
Senior Renewal provides group, individual and family counseling to adult seniors who are facing unique emotional problems in dealing with life changes such as trouble adjusting to retirement, adjusting to declining physical health, debilitating problems with grief and loss, strained family relationships, financial issues, and loss of independence. The program, which has been at St. Joseph's Hospital (SJH) since 2009, is being called a hidden treasure by patients of the program.
Senior Renewal Provides:
Complimentary confidential assessment in the privacy of their home or the Center
Group, individual and family therapy
On site RN, Therapist and Psychiatrist
Transportation and a Hot Meal
Ongoing communication with patients family and primary care doctor
Senior Renewal makes a difference
Senior Renewal can make a difference in the lives of seniors. Life changes can lead to feelings of depression and anxiety. Patients may feel sadness, lack of pleasure or interest in hobbies, social withdraw, sleep disturbances, loss of appetite, irritable, lack of energy or motivation, loss of self-worth and feeling hopeless with suicidal thoughts. Some may feel nervous, jittery, or jumpy with negative thoughts and unwanted fear and worry. Senior Renewal can help with the symptoms of depression and anxiety.

Senior Renewal operates from 8 a.m. to 4 p.m. Monday through Friday. Transportation to and from the program is available. Cost of services is covered by Medicare part B, Medicare Disability, and most secondary commercial insurance health plans. For more information on Medicare Advantage coverage, call 618-651-2940. No physician referral is needed for Senior Renewal.
For more information about the Senior Renewal program, call 618-651-2940 to schedule a confidential assessment.