Surgery Center, Expert Surgeons, Where You Need Them.
Our surgical teams work together, using the latest technology and modern facilities to provide excellent care close to home.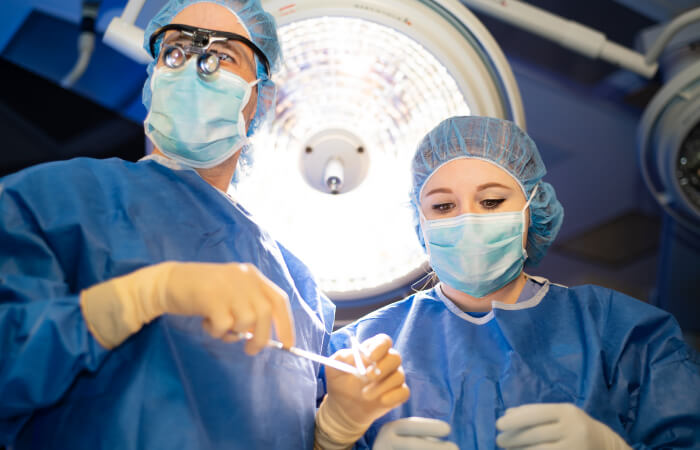 These highly trained and experienced surgeons represent a wide range of specialties, so ask your doctor about receiving your surgical care from our team at St. Joseph's Hospital Highland.

Our Surgery Center features 12 private rooms for patients before and after surgery and for outpatient procedures, as well as 25% larger operating suites. With the increase in space, we are able to have the latest technology. This includes new high-definition video cameras for arthroscopic and laparoscopic procedures.

All scheduled surgeries take place between 7:30 a.m. and 3:30 p.m., Monday through Friday. However, we also provide coverage for emergency surgeries 24 hours a day. Talk to your doctor about scheduling your upcoming surgery at HSHS St. Joseph's Hospital. We offer the "hometown advantage." For more information, please call 618-651-2680.
Highly Skilled Surgeons
Our Surgery Center offers state-of-the-art procedures as well as an outstanding team of highly skilled surgeons and compassionate nurses. Both inpatient and outpatient surgical care is available, with a focus on the following specialties:
Gastroenterology
General Surgery
Gynecology
Laparoscopy
Ophthalmology
Orthopedics
Podiatry
Urology
Vascular Surgery
More surgical services
Robotic-Assisted Joint Replacement
Outpatient Surgery
Surgery Patient Information