HSHS St. Nicholas Hospital and Prevea Health recognize Bladder Health Awareness Month in November
November 16, 2023&nbsp
//&nbsp
Hospital News
SHEBOYGAN, Wis. –
An overactive bladder often causes people to feel an irregular urge to urinate and it can be difficult to control. The condition affects nearly 40% of women and 30% of men, and Prevea Health urologists offer patients surgical and non-surgical remedies for those trying to better manage the condition.
At the Prevea Sheboygan Medical Office Building, located on the campus of HSHS St. Nicholas Hospital in Sheboygan, Dr. Andrew Radtke educates his patients about the most common treatment options available for an overactive bladder. He shares the following surgical and non-surgical options available to those frequenting the restroom more than eight times during the daytime or two times at night:
Change your diet:
Eliminate caffeine, spicy food or drinking liquids late in the evening.
Practice timed voiding:
Empty your bladder based on the clock and not your urges. This can help establish more control over your bladder.
Work with a physical therapist:
Many physical therapists can help you train your body urge suppression techniques, how to strengthen pelvic floor muscles, and help identify lifestyle changes to decrease the need to utilize the restroom frequently.
Take medication:
Medications known as anticholinergics or sympathomimetics can relax the bladder.
Low-risk electrical stimulation:
Percutaneous Tibial Nerve Stimulation (PTNS) is a non-surgical treatment used to help relax the bladder muscle.
Surgical solutions: If the bladder is overactive, BOTOX injections into the bladder or InterStim nerve stimulator implantation may help. For men, sometimes the bladder symptoms are a consequence of an enlarged prostate. In this case, a procedure to relieve pressure in the prostate might be called for. These procedures include Transurethral Resection of the Prostate (TURP), Rezum, and Holmium Laser Enucleation of the Prostate (HoLEP).
While rare, in some cases, an overactive bladder may be a symptom of a more serious condition such as bladder cancer. If you have irritative urinary symptoms and blood in the urine, the urologist may recommend testing to rule out bladder cancer.
To schedule an appointment with Dr. Radtke to discuss overactive bladder treatments available at Prevea and HSHS St. Nicholas Hospital, call (920) 458-6664.
###
About HSHS St. Nicholas Hospital
HSHS St. Nicholas Hospital has been delivering high quality health care to Sheboygan and its surrounding communities since 1890. HSHS St. Nicholas Hospital provides a comprehensive range of services that include cancer care, women's services, 24-hour emergency care, digestive health, orthopedics, cardiac, home health and hospice care. The hospital's primary purpose is to continue Christ's healing love through the delivery of high quality and compassionate health care in an environment sensitive to the needs of all people. HSHS St. Nicholas Hospital is accredited by the Joint Commission of Accreditation of Healthcare Organizations. An affiliate of Hospital Sisters Health System, we draw on the history of St. Francis of Assisi as we move to continue serving the health care needs of our area in Christ's healing ministry, caring for all people. To learn more, visit
www.stnicholashospital.org
.
About Hospital Sisters Health System
Hospital Sisters Health System's (HSHS) mission is to reveal and embody Christ's healing love for all people through our high quality, Franciscan health care ministry. HSHS provides state-of-the-art health care to our patients and is dedicated to serving all people, especially the most vulnerable, at each of our 15 Local Systems and physician practices in Illinois (Breese, Decatur, Effingham, Greenville, Highland, Litchfield, O'Fallon, Shelbyville and Springfield) and Wisconsin (Chippewa Falls, Eau Claire, Oconto Falls, Sheboygan, and two in Green Bay). HSHS is sponsored by Hospital Sisters Ministries. For more information about HSHS, visit
www.hshs.org
. For more information about Hospital Sisters of St. Francis, visit
www.hospitalsisters.org
.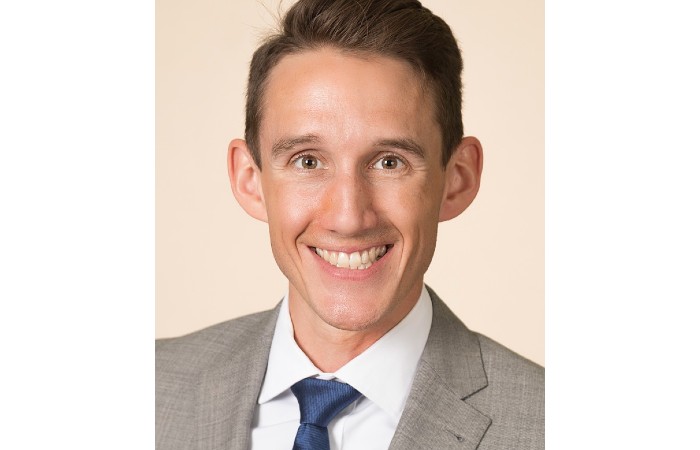 Media Contact
Angela Deja
Director, Public Relations and Communications