Five signs someone may be contemplating suicide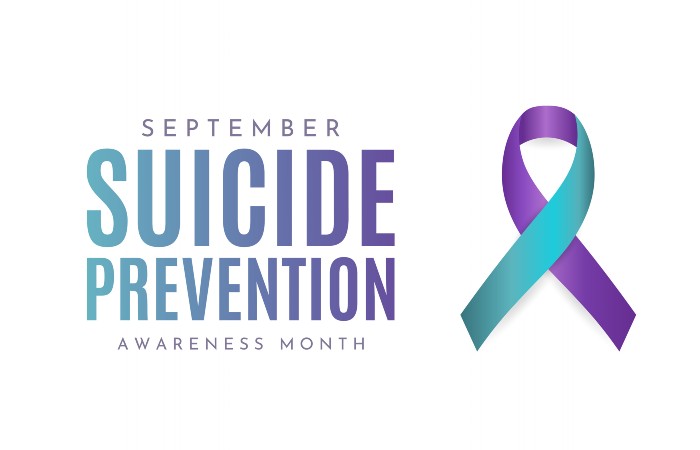 Sheboygan – Nearly 800,000 people die by suicide every year, which is one person every 40 seconds, according to the World Health Organization. In addition, for each completed suicide, there are more than 20 attempts.
Navigating a pandemic and national unrest may contribute to these troubling statistics, as fear and anxiety may overcome us as we're trying to understand what's happening around us.
People of all genders, ages and ethnicities can be at risk for suicidal thoughts and behaviors. During September's National Suicide Prevention Month, HSHS St. Nicholas Hospital reminds everyone that if you or someone you know is having suicidal thoughts, there are resources available.
In July, a new, nationwide Suicide and Crisis Lifeline was launched: 988. You can call, text or chat this three-digit number which connects people to the National Suicide Prevention Lifeline where free and confidential help is available 24/7. Trained counselors will listen, offer support and connect those in crisis with additional resources if necessary.
It is important to not only take note of your own feelings on a regular basis, but also of those around you. Here are five signs someone may be contemplating suicide:
They give a direct verbal clue by saying something like "I'm going to end it all," or "I wish I were dead."
They give a coded verbal clue by saying something like "I'm tired of life. I just want out," or "I can't take it anymore."
They exhibit behavioral clues like increased risk-taking, self-injurious behavior, drug or alcohol use, sleeping too much or too little, saying goodbye to friends and family and/or giving away prized possessions.
They take on blame for situations like being fired from a job, being diagnosed with a serious illness or being bullied or humiliated.
They showcase a noticeable change in mood such as depression, anxiety, withdrawal from activities, irritability and/or shame.
The National Institute of Mental Health provides additional warning signs and resources for those in or near crisis.
###
About HSHS St. Nicholas Hospital
HSHS St. Nicholas Hospital has been delivering high quality health care to Sheboygan and its surrounding communities since 1890. HSHS St. Nicholas Hospital provides a comprehensive range of services that include cancer care, women's services, 24-hour emergency care, digestive health, orthopedics, cardiac, home health and hospice care. The hospital's primary purpose is to continue Christ's healing love through the delivery of high quality and compassionate health care in an environment sensitive to the needs of all people. HSHS St. Nicholas Hospital is accredited by the Joint Commission of Accreditation of Healthcare Organizations. An affiliate of Hospital Sisters Health System, we draw on the history of St. Francis of Assisi as we move to continue serving the health care needs of our area in Christ's healing ministry, caring for all people. To learn more, visit www.stnicholashospital.org.
About Hospital Sisters Health System
Hospital Sisters Health System's (HSHS) mission is to reveal and embody Christ's healing love for all people through our high quality, Franciscan health care ministry. HSHS provides state-of-the-art health care to our patients and is dedicated to serving all people, especially the most vulnerable, at each of our 15 Local Systems and physician practices in Illinois (Breese, Decatur, Effingham, Greenville, Highland, Litchfield, O'Fallon, Shelbyville and Springfield) and Wisconsin (Chippewa Falls, Eau Claire, Oconto Falls, Sheboygan, and two in Green Bay). HSHS is sponsored by Hospital Sisters Ministries, and Hospital Sisters of St. Francis is the founding institute. For more information about HSHS, visit www.hshs.org. For more information about Hospital Sisters of St. Francis, visit www.hospitalsisters.org.
Media Contact
Angela Deja
Director, Public Relations and Communications