HSHS St. Nicholas Hospital adds new, state-of-the-art robotic surgical system for minimally invasive procedures
Sheboygan, Wis. – When a patient can undergo robotic surgery for a minimally-invasive procedure, it allows them to recover faster, get home from the hospital sooner, and feel less pain and discomfort after their surgery. HSHS St. Nicholas Hospital in Sheboygan has provided advanced, robotic surgical care since 2018, and now, is pleased to welcome a new, state-of-the-art robotic surgical system to its fleet of technology.
The da Vinci Xi Surgical System is one of the most advanced robotic surgery technologies available in the world today, supporting surgeons in performing minimally invasive surgery. It offers a three-dimensional high-definition (3D-HD) vision system, special instruments, and computer software that allows surgeons to operate with enhanced vision, precision, dexterity and control. The 3D-HD image is highly magnified, offering surgeons a close-up view of the surgical site, and the instruments have mechanical wrists that bend and rotate to mimic the movement of the human wrist. After a surgical site is accessed through minimal incisions, the system translates the surgeon's hand movement into smaller, more precise actions of the instruments.
"We are always here for our patients and communities and committed to ensuring they have access to the latest in medical technologies and facilities here in Sheboygan," said Justin Selle, President and CEO at HSHS St. Nicholas Hospital. "We're excited to now offer this world-class technology in robotic surgical care in our state-of-the-art operating rooms, which we redesigned and expanded in 2017 to better meet our community's health care needs of the future."
Currently, the da Vinci Xi Surgical System at HSHS St. Nicholas Hospital is used by Dr. Jessica Leszczynski, Prevea Health OB/GYN, for hysterectomy, repair of pelvic organ prolapse and endometriosis; and by Dr. Andrew Radtke, Prevea Health urologist, for the treatment of prostate cancer, kidney cancer, adrenal gland tumors, enlarged prostate, and reconstruction of scars in the urinary tract. More options for minimally invasive procedures using the da Vinci Xi Surgical System at HSHS St. Nicholas Hospital will be available in the future.
In addition, HSHS St. Nicholas Hospital and Prevea Health recently welcomed Dr. Emiko Hayakawa who is currently the only female general surgeon practicing in Sheboygan County.
For more information about surgical care and excellence at HSHS St. Nicholas Hospital, please visit: www.hshs.org/StNicholas/Services/Surgery.
###
About HSHS St. Nicholas Hospital
HSHS St. Nicholas Hospital has been delivering high quality health care to Sheboygan and its surrounding communities since 1890. HSHS St. Nicholas Hospital provides a comprehensive range of services that include cancer care, women's services, 24-hour emergency care, digestive health, orthopedics, cardiac, home health and hospice care. The hospital's primary purpose is to continue Christ's healing love through the delivery of high quality and compassionate health care in an environment sensitive to the needs of all people. HSHS St. Nicholas Hospital is accredited by the Joint Commission of Accreditation of Healthcare Organizations. An affiliate of Hospital Sisters Health System, we draw on the history of St. Francis of Assisi as we move to continue serving the health care needs of our area in Christ's healing ministry, caring for all people. To learn more, visit www.stnicholashospital.org.
About Hospital Sisters Health System
Hospital Sisters Health System's (HSHS) mission is to reveal and embody Christ's healing love for all people through our high quality, Franciscan health care ministry. HSHS provides state-of-the-art health care to our patients and is dedicated to serving all people, especially the most vulnerable, at each of our 15 Local Systems and physician practices in Illinois (Breese, Decatur, Effingham, Greenville, Highland, Litchfield, O'Fallon, Shelbyville and Springfield) and Wisconsin (Chippewa Falls, Eau Claire, Oconto Falls, Sheboygan, and two in Green Bay). HSHS is sponsored by Hospital Sisters Ministries, and Hospital Sisters of St. Francis is the founding institute. For more information about HSHS, visit www.hshs.org. For more information about Hospital Sisters of St. Francis, visit www.hospitalsisters.org.
About Prevea Health
Prevea Health's mission is to care for people with passion, pride, and respect. Founded in 1996, Prevea Health partners with HSHS St. Vincent Hospital and HSHS St. Mary's Hospital Medical Center in Green Bay, HSHS St. Nicholas Hospital in Sheboygan, HSHS St. Clare Memorial Hospital in Oconto Falls, HSHS Sacred Heart Hospital in Eau Claire and HSHS St. Joseph's Hospital in Chippewa Falls, to provide access to more than 200 physicians in more than 60 specialty areas. Prevea has more than 38 locations throughout the greater Green Bay area and in Luxemburg, Kewaunee, Marinette, Oconto, Oconto Falls, Lena, Gillett, Suring, Mountain, Plymouth, Pulaski, Seymour, Sheboygan, Oostburg, Sturgeon Bay and Chippewa Falls. For more information, visit www.prevea.com.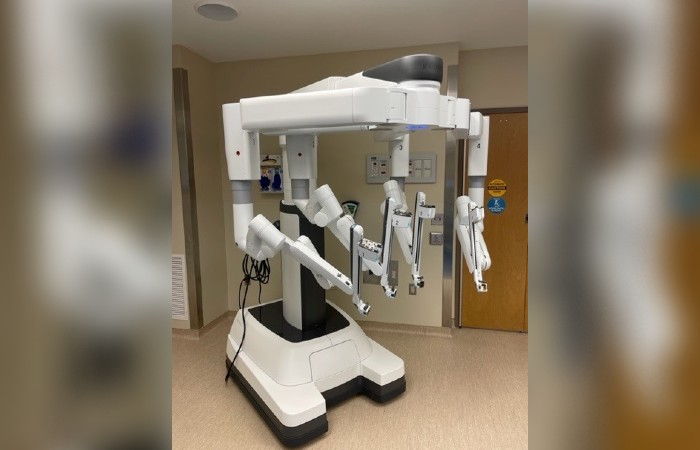 Media Contact
Angela Deja
Director, Public Relations and Communications