HSHS St. Nicholas Hospital honors National Donate Life Month
Donate Life flag will fly outside hospital throughout month of April
Sheboygan – More than 110,000 people across the United States are waiting for a lifesaving organ, tissue or eye donation; that's more people than the country's largest football stadium could hold. Of those, more than 2,000 are men, women and children in Wisconsin, according to the Wisconsin Department of Health Services (DHS).
To recognize the importance of donation, HSHS St. Nicholas Hospital in Sheboygan is flying a "Donate Life" flag during the month of April as part of National Donate Life Month.
"Organ, tissue and eye donation is an opportunity for people to give an extraordinary gift at the end of life," says Tammie Trippler, Intensive Care Unit (ICU) Manager at HSHS St. Nicholas Hospital. "The demand far-outnumbers the resources, and I highly recommend every person become educated on donation and how it can positively impact donors and recipients alike."
The Wisconsin Department of Health Services reports 90% of the U.S. population is eligible to donate, but only 60% are actively registered as donors. You can register to become an organ, tissue and eye donor at the Department of Motor Vehicles by mail or online at: DonateLifeWisconsin.org .
Did you know?
One organ donor can save up to eight lives. Organs can help patients in liver, kidney or heart failure, those who suffer from cystic fibrosis, those on dialysis, and many other common illnesses.
One cornea donor could restore sight to two people whose blindness may have been caused by a traumatic eye injury, a serious infection or other corneal conditions.
One tissue donor could heal up to 75 people. Tissue is used to treat severe burns and abrasions, and in reconstructive surgery for patients such as breast cancer survivors. Donor tendons are used to repair torn ligaments and damaged veins. Bone is used to help heal fractures or prevent amputation.
For answers to common questions regarding donation, please visit: www.donatelifewisconsin.org/answers.
###
About HSHS St. Nicholas Hospital
HSHS St. Nicholas Hospital has been delivering high quality health care to Sheboygan and its surrounding communities since 1890. HSHS St. Nicholas Hospital provides a comprehensive range of services that include cancer care, women's services, 24-hour emergency care, digestive health, orthopedics, cardiac, home health and hospice care. The hospital's primary purpose is to continue Christ's healing love through the delivery of high quality and compassionate health care in an environment sensitive to the needs of all people. HSHS St. Nicholas Hospital is accredited by the Joint Commission of Accreditation of Healthcare Organizations. An affiliate of Hospital Sisters Health System, we draw on the history of St. Francis of Assisi as we move to continue serving the health care needs of our area in Christ's healing ministry, caring for all people. To learn more, visit: www.hshs.org/stnicholas
About Hospital Sisters Health System
Hospital Sisters Health System's (HSHS) mission is to reveal and embody Christ's healing love for all people through our high quality, Franciscan health care ministry. HSHS provides state-of-the-art health care to our patients and is dedicated to serving all people, especially the most vulnerable, at each of our physician practices and 15 local hospitals in two states - Illinois (Breese, Decatur, Effingham, Greenville, Highland, Litchfield, O'Fallon, Shelbyville and Springfield) and Wisconsin (Chippewa Falls, Eau Claire, Oconto Falls, Sheboygan, and two in Green Bay). HSHS is sponsored by Hospital Sisters Ministries, and Hospital Sisters of St. Francis is the founding institute. For more information about HSHS, visit www.hshs.org. For more information about Hospital Sisters of St. Francis, visit www.hospitalsisters.org.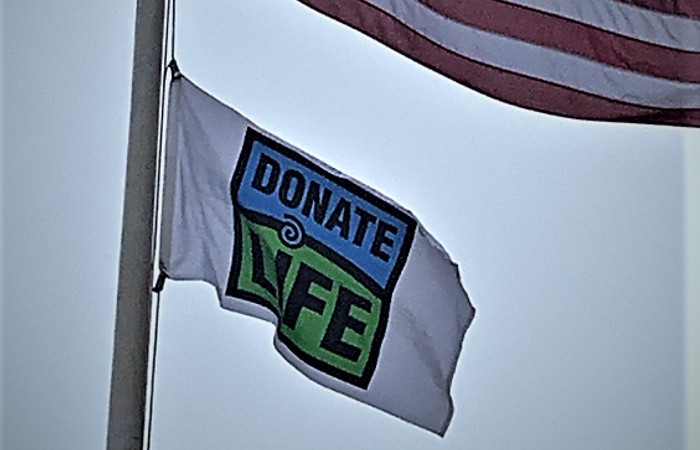 Media Contact
Angela Deja
Director, Public Relations and Communications