New approach to total hip replacement leads to less pain and recovery time
Sheboygan, Wis. – As an aging population continues to increase the demand for total hip replacements across the United States, HSHS St. Nicholas Hospital and Prevea Health in Sheboygan are offering a new and alternative approach to the procedure allowing patients to recover and return to normal activities faster.
The HANA® table, which was recently added to the growing fleet of surgical technology at HSHS St. Nicholas Hospital, is the only surgical table designed exclusively to improve a surgeon's accessibility and visibility of the hip during the replacement procedure. It allows the surgeon to access to the hip joint from the front of the hip (anterior) rather than from the side (lateral) or back (posterior). Through the anterior approach, the hip can be replaced without cutting through major muscle groups that surround the joint. This results in a less invasive procedure with a reduced recovery time, and less discomfort which can lead to improved long-term outcomes.
"Most patients are able to go home the same day following surgery," says Dr. Patrick Riggle, a Prevea Health orthopedic surgeon that performs total hip replacement procedures at HSHS St. Nicholas Hospital. "In most cases, they are able to go up and down stairs even before leaving the hospital."
Click here to see the unique design of the state-of-the-art HANA table, and to watch an animated video of how surgeons like Dr. Riggle use it to perform a total hip replacement procedure utilizing the anterior approach.
"Joints begin to wear out as people age, gain weight, become inactive and experience minor traumas over the years. It can become a very painful and debilitating condition, and so a total hip replacement can significantly improve one's quality of life," says Dr. Riggle. "We are excited to now be able to offer this new and less-invasive approach to our patients. More traditional methods of hip replacement surgery may still be most optimal for others, however, and so it is best to discuss all options with your physician."
The HANA table for total hip replacement is the newest addition to HSHS St. Nicholas Hospital's surgical care offerings and follows the announcement of the hospital's implementation of the da Vinci Xi Surgical System in October 2022. The da Vinci Xi Surgical System, one of the most advanced robotic surgery technologies available in the world today is used by Prevea Health surgeons at HSHS St. Nicholas Hospital to provide minimally-invasive surgical care for hysterectomy, endometriosis, enlarged prostate, adrenal gland tumors and more in the medical specialties of urology and women's care.
HSHS St. Nicholas Hospital's sister-hospital in Green Bay, HSHS St. Vincent Hospital, also utilizes the HANA Table and the da Vinci Xi Surgical System to provide state-of-the-art surgical care in the Green Bay region.
To our media friends: HSHS St. Nicholas Hospital and Prevea Health will host an opportunity for local media to see and learn more about the HANA table and the da Vinci Xi Surgical System at HSHS St. Nicholas Hospital in Sheboygan on Tuesday, Jan. 17. An official media invite with additional details will be shared in the coming days.
###
About HSHS St. Nicholas Hospital
HSHS St. Nicholas Hospital has been delivering high quality health care to Sheboygan and its surrounding communities since 1890. HSHS St. Nicholas Hospital provides a comprehensive range of services that include cancer care, women's services, 24-hour emergency care, digestive health, orthopedics, cardiac, home health and hospice care. The hospital's primary purpose is to continue Christ's healing love through the delivery of high quality and compassionate health care in an environment sensitive to the needs of all people. HSHS St. Nicholas Hospital is accredited by the Joint Commission of Accreditation of Healthcare Organizations. An affiliate of Hospital Sisters Health System, we draw on the history of St. Francis of Assisi as we move to continue serving the health care needs of our area in Christ's healing ministry, caring for all people. To learn more, visit www.stnicholashospital.org.
About Hospital Sisters Health System
Hospital Sisters Health System's (HSHS) mission is to reveal and embody Christ's healing love for all people through our high quality, Franciscan health care ministry. HSHS provides state-of-the-art health care to our patients and is dedicated to serving all people, especially the most vulnerable, at each of our 15 Local Systems and physician practices in Illinois (Breese, Decatur, Effingham, Greenville, Highland, Litchfield, O'Fallon, Shelbyville and Springfield) and Wisconsin (Chippewa Falls, Eau Claire, Oconto Falls, Sheboygan, and two in Green Bay). HSHS is sponsored by Hospital Sisters Ministries, and Hospital Sisters of St. Francis is the founding institute. For more information about HSHS, visit www.hshs.org. For more information about Hospital Sisters of St. Francis, visit www.hospitalsisters.org.
About Prevea Health
Prevea Health's mission is to care for people with passion, pride, and respect. Founded in 1996, Prevea Health partners with HSHS St. Vincent Hospital and HSHS St. Mary's Hospital Medical Center in Green Bay, HSHS St. Nicholas Hospital in Sheboygan, HSHS St. Clare Memorial Hospital in Oconto Falls, HSHS Sacred Heart Hospital in Eau Claire and HSHS St. Joseph's Hospital in Chippewa Falls, to provide access to more than 200 physicians in more than 60 specialty areas. Prevea has more than 38 locations throughout the greater Green Bay area and in Luxemburg, Kewaunee, Marinette, Oconto, Oconto Falls, Lena, Gillett, Suring, Mountain, Plymouth, Pulaski, Seymour, Sheboygan, Oostburg, Sturgeon Bay and Chippewa Falls. For more information, visit www.prevea.com.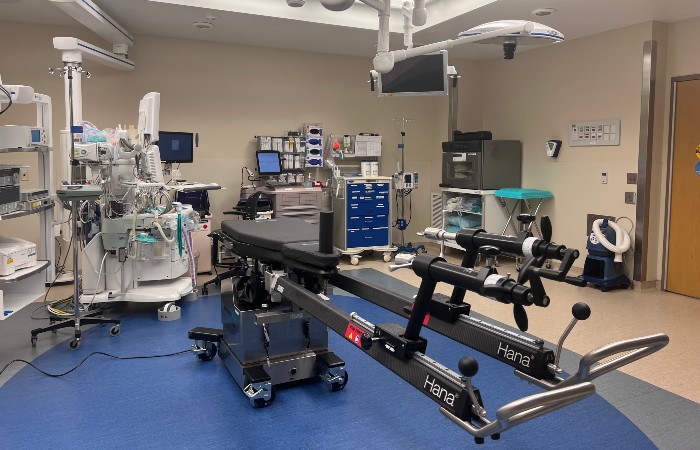 Media Contact
Angela Deja
Director, Public Relations and Communications