Partnership provides the right care, right here in Sheboygan
June 14, 2023&nbsp
//&nbsp
Hospital News
Q&A WITH HSHS ST. NICHOLAS HOSPITAL AND PREVEA HEALTH LEADERS
A map of the current regional health care landscape reveals a variety of health care options throughout Sheboygan and the Lakeshore - and at HSHS St. Nicholas Hospital and Prevea Health, we recognize multiple factors exist when choosing where to receive that care. Justin Selle, President and CEO at HSHS St. Nicholas Hospital, and Dr. Gregory Grose, Chief Medical Officer at Prevea Health, explain how our partnership offers our patients and the communities we serve unique benefits and the highest quality of health care available right here in Sheboygan.
What is the history of the partnership between HSHS St. Nicholas Hospital and Prevea?
Dr. Grose:
Prevea has been partnered with HSHS St. Vincent and St. Mary's Hospitals in Green Bay since 1996. As that partnership proved to be successful, it was expanded to include HSHS St. Nicholas Hospital in 2008. At the beginning of the partnership, 15 years ago, we had just three Prevea doctors working in the Sheboygan region. Today, we've grown to more than 30 full time doctors in Sheboygan County providing primary and specialty health care. In addition to caring for patients at HSHS St. Nicholas Hospital, we also have multiple Prevea health centers located in Kohler, Oostburg, Plymouth and Sheboygan.
Justin Selle:
HSHS St. Nicholas Hospital has been proudly serving Sheboygan for more than 130 years. Through our partnership with Prevea, we provide specialty care and surgical procedures related to orthopedics, women's care, advanced cancer care, robotic-assisted surgeries and more.
How does the partnership work?
Justin Selle:
Prevea has the doctors with the surgical and clinical expertise patients hope for. They recruit highly specialized surgeons, physicians and advanced practice providers. In turn, HSHS St. Nicholas Hospital provides the state-of-the-art hospital facility, including the latest technology, for these skilled surgeons to perform hospital-based procedures. Together, we're 50/50 partners, providing seamless care between the clinic (Prevea) and hospital (HSHS St. Nicholas Hospital) settings.
Dr. Grose:
Through providing our highly trained Prevea doctors more access than ever, to the facilities and state-of-the art technology at HSHS St. Nicholas Hospital, we help ensure patients receive the right care, right in town.
How does the partnership benefit patients and the community?
Justin Selle:
The collaboration between our organizations means patients receive some of the most technologically advanced, specialty procedures offered in the region. At HSHS St. Nicholas Hospital we are putting the latest technology into the hands of doctors. From new approaches for hip replacement surgery to advanced procedures for urologic care, we offer our patients the latest options in care.
Dr. Grose:
At Prevea, we're proud to be an organization that is doctor led, specializing in you – the patient. The decisions we make as an organization come from those who have frontline experience in taking care of patients. From the clinic setting to surgery in the hospital, we are vested in specializing in you. We provide our patients some of the most specialized and highly trained doctors in all of northeast Wisconsin. This is what our patients have come to expect over the years. To learn more about the services available at Prevea or HSHS St. Nicholas Hospital, visit us online at
hshs.org/StNicholas/Services
.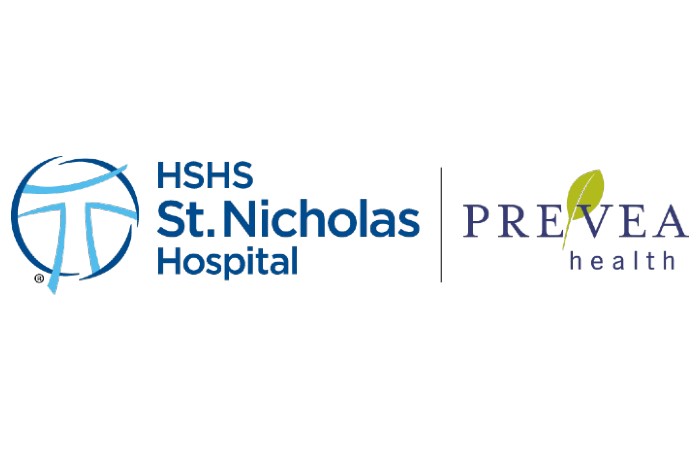 Media Contact
Angela Deja
Director, Public Relations and Communications