Patient Financial Services
We are here to help you with questions regarding patient billing, insurance, financial assistance, our community care program or the insurance marketplace for HSHS St. Vincent, St. Mary's, St. Nicholas, St. Clare Memorial hospitals and Libertas.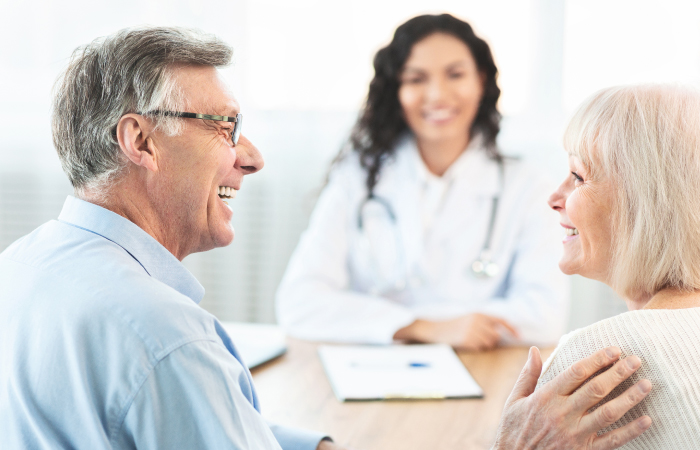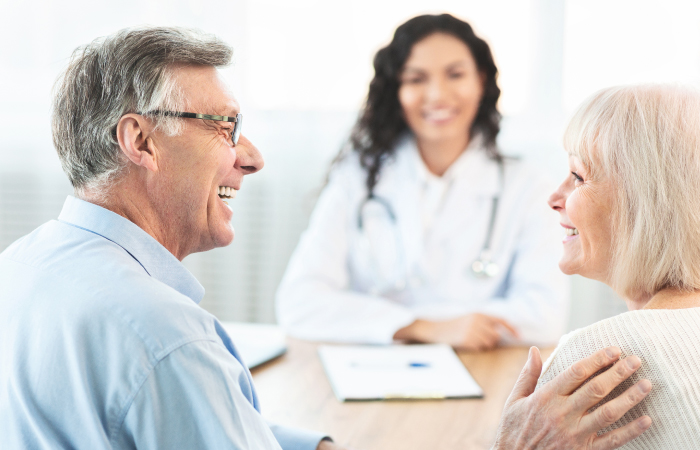 For more information on our Financial Assistance Program, including how to apply, please visit our HSHS Financial Assistance Program web page.


Office Information
Hours:
Monday - Friday:
8:00 a.m. to 5:00 p.m.
*Closed weekends and holidays
Contact Us:
By Email
Phone: 1-800-994-0368 | Fax: 217-492-2339
Helpful Links
Affordable Care Act (ACA) Price Transparency
Click here to learn more about the potential cost of your care.
What You Need to Know
Cash/Check/Money Order

Mail payment or correspondence to:
Patient Financial Services
PO Box 13508
Green Bay, WI 54307-3508

Debit card

Credit card: Visa, Mastercard, Discover, American Express

In person at one of our four Eastern Wisconsin hospitals:

HSHS St. Vincent Hospital
Registration Department
835 S. Van Buren
Green Bay, WI

HSHS St. Mary's Hospital Medical Center
Registration Department
1726 Shawano Ave
Green Bay WI

HSHS St. Nicholas Hospital
Registration Department
3100 Superior Avenue
Sheboygan, WI 53081

HSHS St. Clare Memorial Hospital
Registration Department
855 S. Main St.
Oconto Falls, WI
The Patient Financial Service office will submit your bill for hospital charges to your insurance carrier, provided you have given us the name and policy number of your insurance. Deductibles, co-insurance and non-covered amounts not paid are your responsibility. All charges not paid by your insurance must be paid in full within 30 days after billing. If you cannot pay for services or if you have questions about your account, please contact the Patient Financial Service office at 1-800-994-0368.
Click here
for important information for patients who receive federal health insurance subsidies.
Our hospitals participate in a number of preferred provider organizations. To verify if we are part of your network contact your insurance company, employer or refer to your policy benefits.
Please note:
Services provided by your physician may not be included on your hospital bill. If Radiology, Anesthesia or Emergency care were received, you may receive a bill for services from:
Payment of known deductibles and co-insurance is required at the time of discharge. Payment of any balance remaining after insurance payment is due within 30 days. We accept cash, check, money order, VISA, MasterCard, Discover Card or American Express for payment. For those unable to pay the entire bill at the time of discharge, special arrangements can be made with the Patient Financial Service office. Please contact our office at
1-800-994-0368
to make arrangements.
We understand how complex and confusing Medicare can be. With many different types of Medicare insurance available from Medicare Advantage to Medicare Supplement and Medicare Prescription Drug plans, it can be overwhelming. That's why we have established a toll-free Medicare Insurance Helpline for Medicare patients.
The helpline, which is serviced by MedicareCompareUSA,* offers patients FREE Medicare resources. Our goal is to help you search for the Medicare insurance that meets your personal needs and preferences while supporting continued access to your trusted health care team. You will be connected with a licensed agent who will not only educate you on your Medicare options, but will help you enroll in a health plan accepted by Prevea Health and HSHS-Eastern Wisconsin Division Hospitals.
Whether you are just turning 65 or are a long-time Medicare patient, this helpline will assist in answering your questions so you can make informed decisions about your Medicare insurance options.
Call our Medicare Insurance Helpline toll-free at 1-855-480-0051, Monday through Friday, 8 a.m. to 7 p.m. or click here to request agent assistance.
*MedicareCompareUSA is an independent insurance agency and call center not affiliated with the federal Medicare program. Helpline services are provided at no cost; MedicareCompareUSA and affiliated agents are paid directly by the Medicare plan chosen by the beneficiary. Their agents are licensed and extensively trained to help simplify your process of choosing a Medicare plan. MedicareCompareUSA is not affiliated with the federal Medicare program. Prevea Health and HSHS-Eastern Wisconsin Division Hospitals receives no benefit when patients use the service. MedicareCompareUSA is a resource provided at no cost and with no obligation, and Medicare beneficiaries are free to contact each Medicare plan directly, work with any licensed Medicare insurance agent, or access Medicare plan information by calling 1-800-MEDICARE or online at www.medicare.gov.
While you are a Medicare hospital patient, you have the right to receive all the hospital care necessary for the proper diagnosis and treatment of your illness or injury. According to federal law, your discharge date must be determined solely by your medical needs.

You have the right to be fully informed about decisions affecting your Medicare coverage, payment for your hospital stay and for any post-hospital services.

You have the right to request a review by a Peer Review Organization (PRO) of any written "Notice of Non-coverage" that you receive from the hospital stating that Medicare will no longer pay for your hospital care. PROs are groups of doctors who are paid by the federal government to review medical necessity appropriateness and quality of the hospital treatment furnished to Medicare patients.

If you think you are being asked to leave the hospital too soon, ask a hospital representative for a written notice of explanation immediately. This notice is called a "Notice of Non-coverage."
HSHS Eastern Wisconsin Division is committed to providing patients information that will assist them in making informed health care decisions and understanding the potential financial obligations related to their care.
The information provided is a personalized estimate and not a guarantee of final billed charges.
Final billed charges may vary from hospital estimates for many reasons, among them are additional procedures ordered by the physician, patient's medical condition, unknown circumstances or complications or final diagnosis.
A change in the final billed charges may affect the amount the patient owes.
When based on insurance, the patient portion is determined by the customer's insurance plan as of the date of the estimate.
Benefits and eligibility are subject to change and are not a guarantee of payment. For those who do not currently have insurance, the patient portion may be eligible for an uninsured discount.
Understanding the price of medical care can make it easier to plan for health care expenses; however, it can prove to be quite complicated.
HSHS Eastern Wisconsin Division (HSHS St. Vincent Hospital, HSHS St. Mary's Hospital Medical Center, HSHS St. Nicholas Hospital and HSHS St. Clare Memorial Hospital) is trying to make this process easier by providing a tool that helps calculate the cost for many common health care services.
Cost estimates are provided for some of our most common services and procedures and are based on a range of possible charges or an average price, depending on which method will give the most accurate estimate. While we try our best to provide an accurate estimate, the actual charge may vary due to other factors that may arise.
Click here to use our shoppable services tool.
Estimates include services provided by HSHS-Eastern Wisconsin Division hospitals.
Estimates
do not include
charges from independent physicians who are not employed by HSHS-Eastern Wisconsin Division. Examples of independent physician charges include anesthesia, pathology, radiology and surgeon fees. This means you may be billed for Hospital facility charges and separately billed for charges from other providers.
Price estimates may not reflect actual charges on the final bill. Actual charges will vary based on the patient's medical condition, unknown circumstances or additional treatment recommended by your physician. Patients with insurance should understand their insurance health benefits and out-of-pocket requirements which may affect their personal financial liability for anticipated health care services.
If you have concerns about paying for your services, we encourage you to apply for our financial assistance program by calling
1-800-994-0368
.
For insured patients, we furnish average allowable amounts and estimated patient responsibilities based on your type of health insurance.
If you carry dual insurance coverage, there is typically little to no patient out of pocket expense. For additional confirmation, please contact your insurance companies directly.
If at any time in this process you have additional questions or are unable to locate your particular procedure, you are encouraged to contact our financial services team for further assistance at
1-800-994-0368
.