Safety and Security
We seek to provide the best possible care to our patients and foster a safe environment for healing. As a result, HSHS St. Vincent Children's Hospital maintains an active safety program training all personnel and conducting safety drills on a regular basis.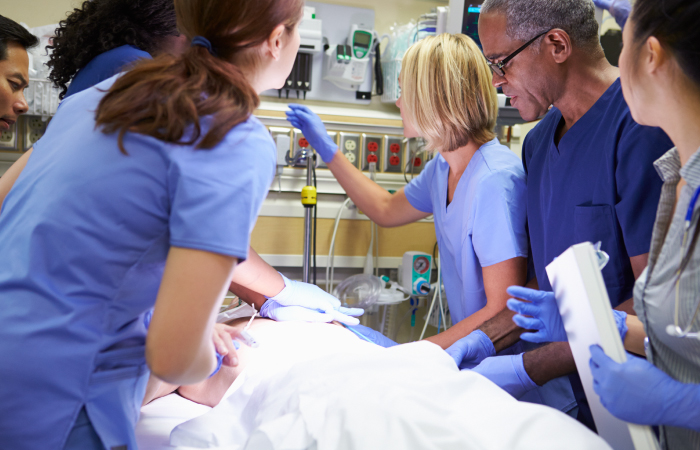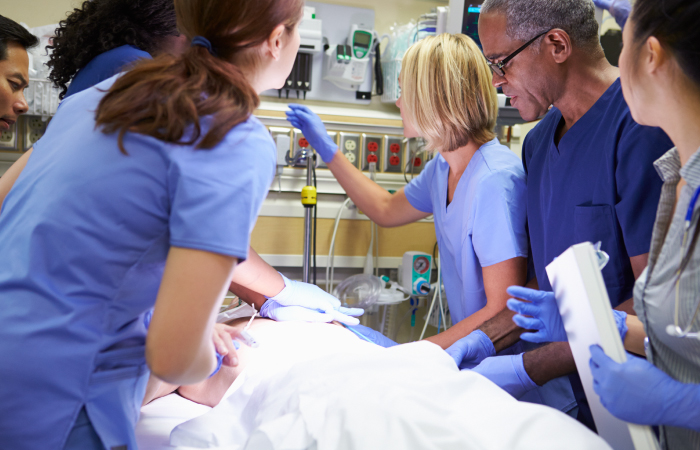 What You Need to Know
We encourage our patients to be active participants in their health care by using the "Speak Up" program:
Speak up if you have any questions or concerns. If you don't understand something, let us know.
Pay attention to the care you are receiving and ask questions when you don't understand.
Educate yourself about your diagnosis, medical tests and your plan of care.
Ask a trusted family member or friend to be with you if you are unable to ask questions.
Know what medications you take.
Use a health care organization that participates in rigorous onsite evaluations.
Participate in decisions about your treatment. You are the center of your health care team.
Good hand hygiene is the number one defense against passing infections. All members of our care team will wash their hands with soap and water or use a liquid hand sanitizer when they come into your room and before coming to your bedside.
Hospital staff will ask you or check your wristband to confirm your name and date of birth. This may occur if you are having lab work or tests done, receiving medications, or before transport to other areas of the hospital.
For your protection, the hospital conducts fire and other safety drills regularly. If a drill occurs while you are here, please remain in your room and do not become alarmed.
While you are in the hospital, your doctor will order all of the medications you take, the hospital pharmacy will handle the order, and your nurse will give you the medications. For your safety, this includes medications you may be taking prior to your admission.

Please tell your doctor or nurse if you are taking any medications, vitamins, herbal supplements or natural remedies. Herbal and/or natural products will not continue during your hospital stay.

It is also important to let us know if you have any known drug or latex allergies.
Some rooms, such as those in our Women and Infants Unit, have personal-size refrigerators for your use. The refrigerator has been preset to a safe temperature for food.
We offer a special program to help protect our patients from injuries and other problems that may occur from a fall. You may be placed in that program if you have:
A history of falling.
An unsteady gait (walk) or balance.
Bathroom difficulties/problems.
An altered mental status or impaired judgment.
Impaired (poor) eyesight, or vision problems.
Your family or significant others can help by:
Keeping your bed in locked and in the "low" position.
Staying with you.
Notifying the nursing staff when they are leaving or need help.
NOT trying to help you get out of bed or a chair without proper training.
Leaving the call light within your reach at all times.
Hand hygiene, gloves, protective apparel, isolation precautions, cleaning, disinfection, and sterilization of equipment are some of the techniques we use to ensure a safe patient environment. We call these techniques "standard precautions" and practice them throughout the hospital. You can also help protect yourself or your family member while receiving medical care.
Limit visitors. Family members and other visitors who are feeling sick or even slightly under the weather should not visit until they are well.
Patients with certain infectious conditions will be placed in isolation precautions and may be asked to wear a mask when leaving the room.
Use a tissue to cover your nose and mouth when coughing or sneezing, or cough or sneeze into your upper sleeve, not your hands.
Practice hand hygiene. for your safety and security
For the health and safety of our patients, guests and staff, our hospital is tobacco-free. Smoking is not allowed anywhere on our hospital campus or properties.
The hospital is not responsible for lost or stolen property, so we ask that you leave your valuables, such as jewelry at home. If you do bring a valuable item to the hospital, we will put it in the hospital safe for you.