Laboratory Services
High quality pathology & laboratory services. Our team understands that your child's diagnosis and treatment may depend on the results from lab work.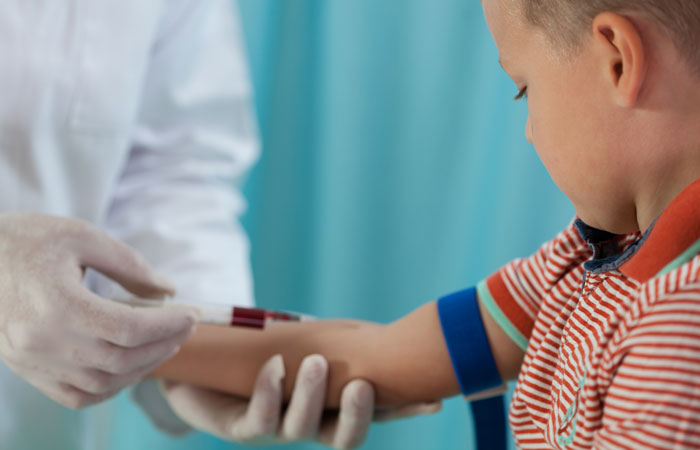 Our team works hard to get results back to you the same day or next day, and will review and share your results with your provider. If you know your child needs lab work done, please schedule an appointment in MyHSHS.
Just log in and find "schedule an appointment" under menu. You'll need to choose the location, answer a few questions, select the day and time and then you're all set. No referral needed!
Don't have a MyHSHS account? No problem. It's easy to set up. Learn how now.
Key Services
Blood bank testing
Microbiology testing
Hematology testing
Flow cytometry testing
Molecular and infectious disease testing
Coagulation testing
Serology testing
Urine drug testing (non-employment)
Virology testing
Chemistry testing
Immunology testing
Outreach testing
Access to reference laboratories
Phlebotomy services (inpatient/outpatient)
Anatomic pathology services
Hours
Service is available 24/7.
Preferred outpatient hours are 6 a.m. to 6 p.m. However, round-the-clock service is available.
Appointments are not usually necessary. However, some specialized testing may require an appointment to facilitate the best possible test result turnaround and sample quality.
If you have questions or concerns, please contact us at 920-433-8228.
*Some blood tests require fasting prior to your blood draw. Please contact your health care provider or the HSHS St. Vincent's Hospital Lab to determine the requirements for your specific testing.
Laboratory results are available through your physician, the HSHS St. Vincent Hospital Information Management Department or MyPrevea, if you have a Prevea Health provider.
What to Expect
24 hour turnaround time on most testing
STAT testing
In-lab outpatient drawing room
State-of-the art instrumentation run by highly skilled personnel
A safe environment
Partners
Prevea Health
HSHS Eastern Wisconsin Divisional Laboratories
Quest Diagnostics
Mayo Medical Laboratories
Community Blood Center
Wisconsin State Lab of Hygiene
Local and state health departments
The HSHS St. Vincent Hospital laboratory accreditations include:
College of American Pathologists
Joint Commission on Accreditation of Healthcare Organizations (JCAHO)