Sleep Disorders Center
Sleep disorders can leave you with a feeling of constant sleepiness that is both frustrating and hazardous.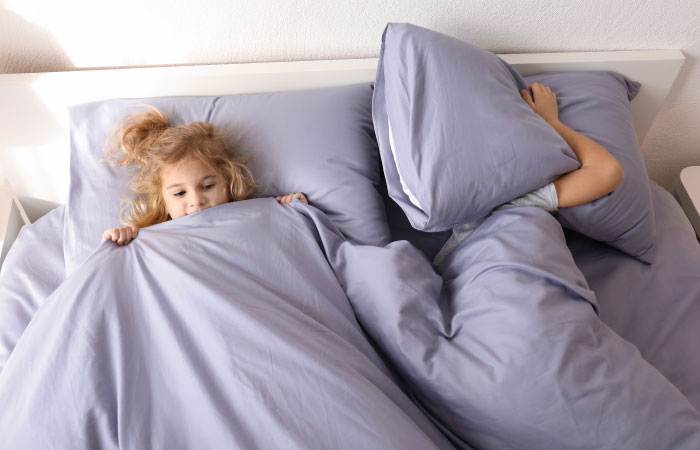 Poor quality sleep can have a negative impact on your child, most commonly causing difficulty concentrating and behavioral issues.
As the only Pediatric Sleep Program in the region, we see you. Our sleep experts are dedicated to providing a comprehensive assessment and treatment of children and adolescents with a variety of sleep problems. In partnership with Prevea Health, we operate a state-of-the-art sleep disorder center, focused on correcting sleep issues for kids.
HSHS St. Vincent Hospital's Regional Sleep Disorders Center is accredited by the American Academy of Sleep Medicine (AASM). The center provides a full range of diagnostic and treatment procedures for sleep disorders and maintaining wakefulness for both children and adults.
Common sleep problems
Snoring or breathing difficulties
Sleep-related breathing disorders: Obstructive sleep apnea, Apnea of infancy, Sleep-related hypoventilation
Insomnia
Bedtime refusal
Disorders of the sleep/wake schedule
Unusual movements or behaviors during sleep
Nightmares
Night terrors
Sleepwalking
Excessive daytime sleepiness
Teeth grinding
Restless leg syndrome
Circadian rhythm disorders, such as delayed sleep phase in teenagers
Priority Care for Children
Ensuring your child is well-rested is our top priority. Prevea sleep and respiratory care physicians and clinical staff work closely with the HSHS St. Vincent Hospital Regional Sleep Disorders Center to provide seamless evaluation, testing and follow-up. The HSHS St. Vincent Regional Sleep Disorders Center is conveniently located at the Prevea Allouez Health Center. Our technologists are registered respiratory therapists and board-certified sleep technologists. This team of professionals is experienced in caring for pediatric sleep patients.
One-on-one care is provided for children age one and older. The littlest patients have a dedicated pediatric room and a family sleep room, so that parents have a place to relax while their child is at the sleep lab. Parents or guardians may also stay in the room with the child if they wish to do so.
HSHS St. Vincent Hospital Regional Sleep Disorders Center is the only sleep center north of Milwaukee providing sleep studies and consultations to pediatric sleep patients.
To learn more, contact the Regional Sleep Disorders Center at 920-431-3053.