Prevea Therapy for Pediatrics
If therapy is part of your child's treatment plan, you want to work with a therapist who not only loves children, but also understands their unique needs.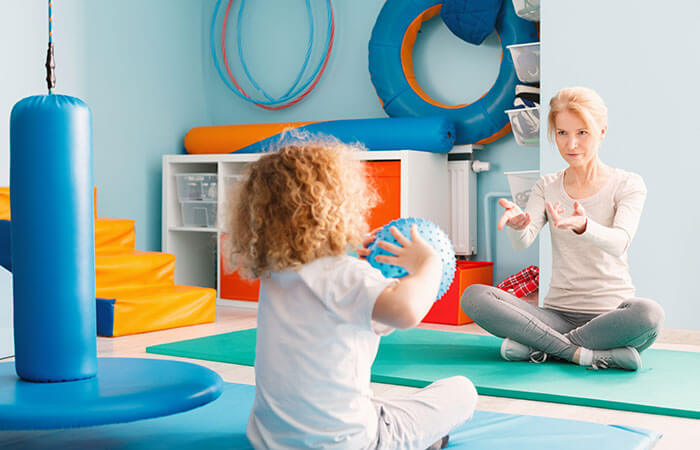 The compassionate and energetic inpatient physical, occupational and speech therapy team at HSHS St. Vincent Children's Hospital is dedicated to helping their young patients make an optimal recovery.
Therapists are an integral part of your child's comprehensive care and work in collaboration with your child's healthcare team—including physicians, nurses, social workers, case managers and dietitians—to ensure the highest quality of care. Therapists also assist with discharge plans and home modifications, based on prior level-of-function and special care needs. If therapy is needed after the hospital stay, your child may be referred to Prevea Therapy for Pediatrics for outpatient care.