Orthopedic Center
Saving lives through advanced medicine. Whether you're preparing for your next big sporting event or simply want to take care of your garden without pain, our skilled orthopedic specialists will help you regain your strength and flexibility.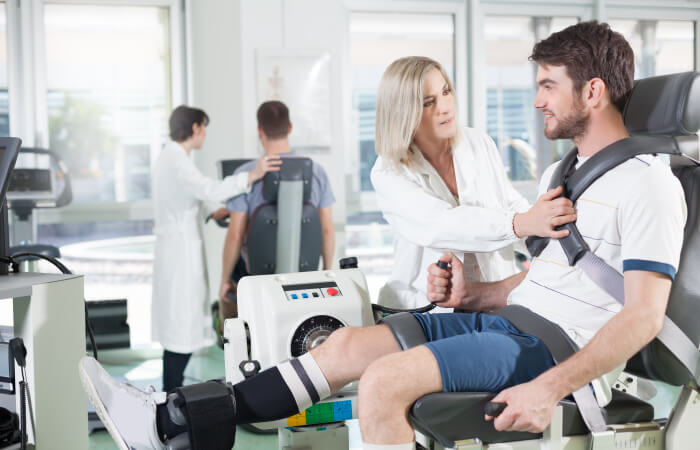 Our team offers a wide range of medical and surgical joint care, using minimally invasive techniques that can often decrease pain, shorten recovery time and result in minimal scarring.
HSHS St. Vincent and St. Mary's Hospitals are home to comprehensive inpatient orthopedic care, including total hip and knee replacement surgeries and spine surgeries, and provides 24/7 care for patients and their families. During their hospital stay, patients may need inpatient physical and occupational therapy to assist in the recovery process.

If you'd like more information about orthopedic surgery, please call:

Orthopedic services include
Foot arthroscopy
Ankle arthroscopy
Hammertoe surgery
Fracture care
Tendon and ligament repair
Forefoot and rearfoot surgery
Fracture care – adult and pediatric
Polytrauma pelvic and acetabular fractures
Complex articular fractures
Upper and lower extremity fractures - nonunion and malunion
Minimally invasive fracture care
Hand surgery
Fracture care for hand and fingers
Carpal tunnel release
Trigger finger release
Tendon and nerve repair
Total knee replacement
Knee arthroscopy
Total hip replacement – anterior, anteriolateral and posterior approach
Hip resurfacing
ACL knee surgery
Hamstring surgery
Patellar tendon surgery
Joints inMotion program
Shoulder replacement
Shoulder reconstruction
Arthroscopic shoulder surgery
Arthroscopic rotator cuff repair
Fracture care
Lumbar spinal fusion - anterior or posterior approach
Cervical disc fusion - anterior or posterior approach
Lumbar laminectomy
Cervical disc replacement
Kyphoplasty
Spine inMotion program
During your hospital stay, you may need inpatient physical or occupational therapy to help you regain independence.
After your hospital stay, you may be referred to
Prevea Health's outpatient physical or occupational therapy
to assist you in restoring movement, relieving pain and/or regaining strength. Your therapists will work closely with your doctor to develop a customized treatment plan to get back to enjoying your favorite activities.