Memorial Butterfly Release ceremony planned
HSHS Illinois Home Care invites community members to join them for a butterfly release ceremony at HSHS Holy Family Hospital on Thursday, May 12 at 5:30 p.m. at the fountain area in front of the hospital.
Shawna O'Dell, director of post-acute care, shared, "The butterfly represents the transformation of the spirit as our loved ones transition from this life. We look forward to sharing in this special time with the families in our communities."
Family and friends are invited to celebrate and remember the life of a loved one who has passed. The ceremony will include a butterfly release and the reading of the names of those being honored.
If you would like to participate in the ceremony, please RSVP to Valerie Engelbart, volunteer/bereavement coordinator, at 217-685-0702 or email valerie.engelbart@hshs.org. Butterflies will be released for all of those honored, but you are invited to personally release a butterfly for your loved one by reserving a butterfly for $15 to be paid prior to the ceremony.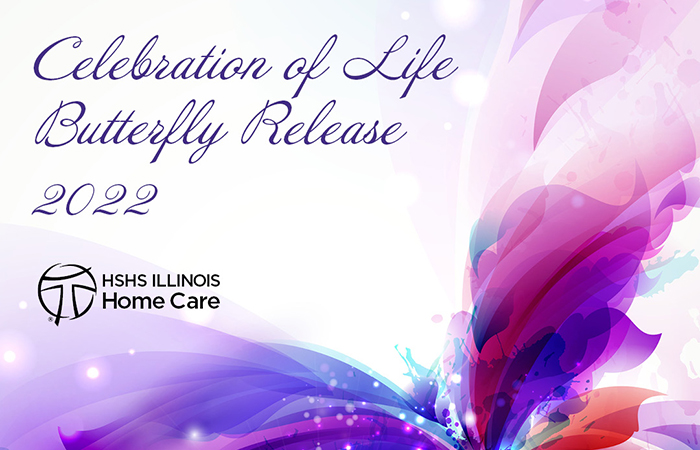 Media Contact
Ashley Gramann
HSHS Illinois Communications Manager