Welcome new board members
HSHS Holy Family Hospital announces the addition of four new members to the hospital's Board of Directors. This brings the number of board members for Holy Family to eight.
Board members serve voluntarily and provide counsel and oversight on decisions that affect the organization's sustainable future and advance the mission.
Holy Family is pleased to welcome Randy Alderman, Dr. Jamie Baum, Curt Thacker and Bill Walker to the Board of Directors.
"As successful community leaders, I appreciate the experience, engagement and governance support that Randy, Dr. Baum, Curt and Bill will bring to complement our already effective team of board members," said President and CEO Kelly Sager.
Randy Alderman has been with Bradford National Bank for 29 years as the vice president of marketing and public relations, and security. He also has extensive experience serving the community through volunteer and appointed positions.
Dr. Jamie Baum is a board-certified physician with over 15 years of experience. She is currently with Vituity as an emergency medicine physician, and cares for patients in the emergency department at Holy Family Hospital.
Curt Thacker is the owner of Thacker Insurance Service. He has been providing insurance services to the community for 29 years. He also has many years of serving the community in various roles and is currently the president of the Greenville Area Chamber of Commerce.
Bill Walker has been serving as the economic development director for the city of Greenville for five years and is the owner of Walker Photography. He has many years of experience serving the local community in various volunteer and appointed roles.
Other members of Holy Family Hospital's Board of Directors include:
Bart Caldieraro, Board Chair
Crystal Grove, Vice Board Chair
Suzanne Davis, Secretary
Sister Marybeth Culnan, OSF, and Pam Doll recently completed their term of service on the hospital's Board of Directors. HSHS Holy Family Hospital is grateful for the service they provided to the Board and community.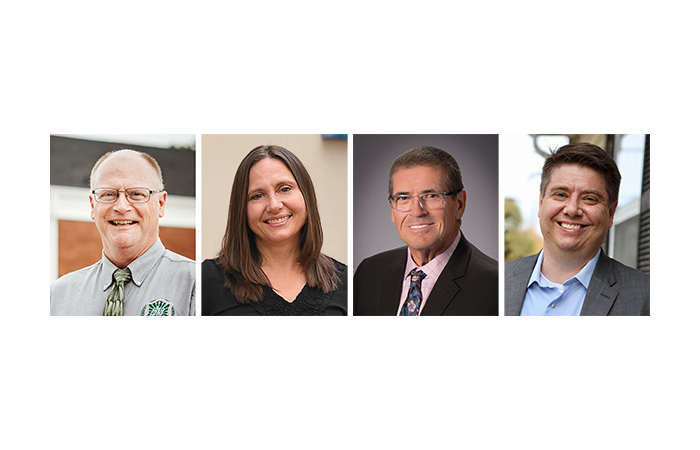 Media Contact
Ashley Gramann
HSHS Illinois Communications Manager