Convenient Care returning to regular hours
New Hours – 8 a.m. to 6 p.m. seven days a week, including holidays,
starting Sunday, April 17
Due to a decline in COVID-19 numbers in our region, HSHS St. Anthony's Memorial Hospital is returning to regular hours for their Convenient Care walk-in clinic and Convenient Care Diagnostic Center.
Starting Sunday, April 17, new regular hours of operation will be from 8 a.m. to 6 p.m. seven days a week, including holidays, for both the walk-in clinic and diagnostic services. Convenient Care and its Diagnostic Center are located in St. Anthony's Health Center at 900 W. Temple Ave., building B.
Patients can walk-in to the Convenient Care clinic without an appointment to receive care for minor illnesses, sprains and strains, and minor lacerations, as well as get a rapid and PCR COVID test with a provider visit. Patients may also reserve their spot in line, see current wait times and receive text message notifications to help them arrive shortly before their appointment with the SaveMySpot online scheduling tool available at stanthonyshospital.org/convenientcare. This is a great option to reduce time spent in the waiting room. For questions about Convenient Care clinic services, call 217-347-1690.
The Convenient Care Diagnostic Center offers x-ray, lab testing, open MRI and EKG services. Anyone with a physician's order for testing can use the Convenient Care Diagnostic Center. For questions regarding testing at the diagnostic center, call 217-347-1267.
Patients are encouraged to sign up for the MyHSHS patient portal at www.myhshs.org in order to get test results as soon as they are posted.
Paper, medical-grade masks (non-cloth) are still mandatory for all those in health care facilities, per CDC guidelines. Medical grade masks will be provided to patients if they do not have one.
Patients at the Convenient Care clinic and Diagnostic Center are considered hospital outpatients. Services are billed to primary insurance plans and if applicable, any secondary plans.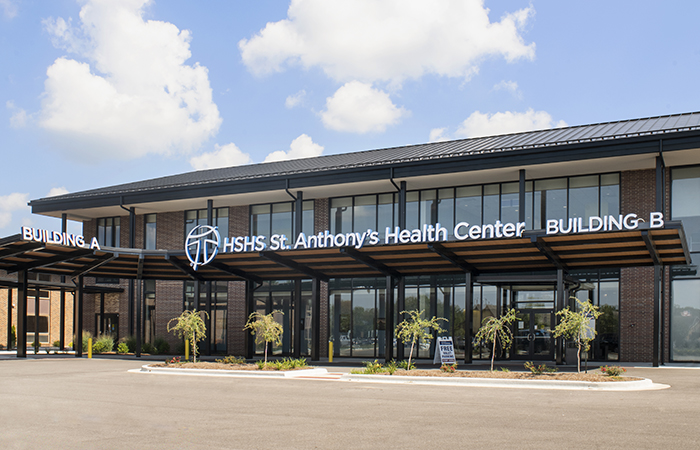 Media Contact
Ashley Gramann
HSHS Illinois Communications Manager