Welcome summer nurse interns
HSHS St. Anthony's Memorial Hospital recently welcomed a class of 17 student nurse interns this summer to the hospital. The summer nurse intern program is designed for nursing students with at least one clinical semester completed. This paid internship allows the student to get real-life experience as a nurse by shadowing nurses in all areas of the hospital to help give them a better idea where they want to work once they graduate.
Front row, left to right: Macie Bennett, Hope Shumake and Hope Monnet. Second row, left to right: Samantha Miller, Beth Glanzer, Lara Bauer, Barbara Barquin, Madison Tilford, Chloe Funneman, Lori Mason, and McKinlee Carruthers. Back row, left to right: Brooke Jansen, Jenna Flood, Anni Borries, Nick Martelli, Shelbi Stone and Alexis Milner.
For more information about a career at HSHS St. Anthony's Memorial Hospital, visit careers.hshs.org.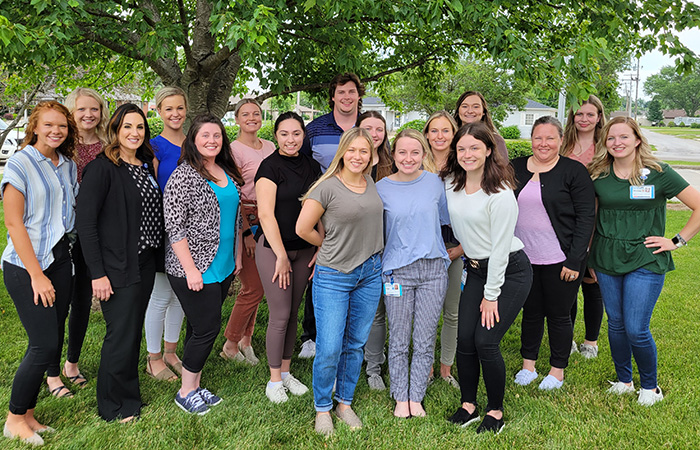 Media Contact
Ashley Gramann
HSHS Illinois Communications Manager