Safe running in summer heat
With summer heat here, runners of all skill levels should be aware of the additional challenges hotter temperatures pose to their health while running.
"High temperatures, humidity and sun exposure are factors that all runners should account for in the summer months," said HSHS Medical Group family physician Dr. David Bereda.
Bereda offered some tips to run safely in the heat. They include:
Stay hydrated – bring fluids on your run or plan a route where there will be public water fountains
Run earlier in the day before temperatures rise to higher levels
Wear light colored synthetic fabric that doesn't absorb sweat
Try running trails with shade rather than asphalt roads out in the open
Understand the warning signs of heat cramps, heat exhaustion and heatstroke
Runners can learn more about safe running and improve their overall performance through a free Running Clinic offered monthly by HSHS St. Elizabeth's Outpatient Therapy and HSHS Medical Group.
The one and half hour sessions are held on the last Wednesday of each month at HSHS St. Elizabeth's Outpatient Therapy clinic, located at 209 Rec Plex Drive in O'Fallon. The clinic is FREE and open to the public. Registration is open for the upcoming June 29 session as well as the other months. Visit here to register or call 618-624-3668.
Led by Dr. Bereda and Kristen Busch, PT, DPT, a physical therapist with HSHS St. Elizabeth's Hospital Outpatient Therapy, the program's goal is to support and educate runners on injury prevention and performance enhancements through a personalized plan. Additional community partners of the program include Toolen's Running Start and the McKendree Metro Rec Plex.
The program is designed to improve flexibility, strength, and general fitness level with an overall treatment and exercise plan to grow running mileage and speed safely to avoid future injuries. It features:
A demonstration of proper running form
Instruction on dynamic stretching and cadence count
A video gait analysis
Shoe fitting by Toolen's Running Start
Discussion on common running injuries
Question and answer session with physician and physical therapist
"Running injuries can often be caused by poor body mechanics, muscle overuse and even wearing the wrong type or mis-sized shoes," Busch said. "With our trained specialists, we can adjust and improve performance for all levels of runners – from beginners to experts – safely with a comprehensive examination and one-on-one support."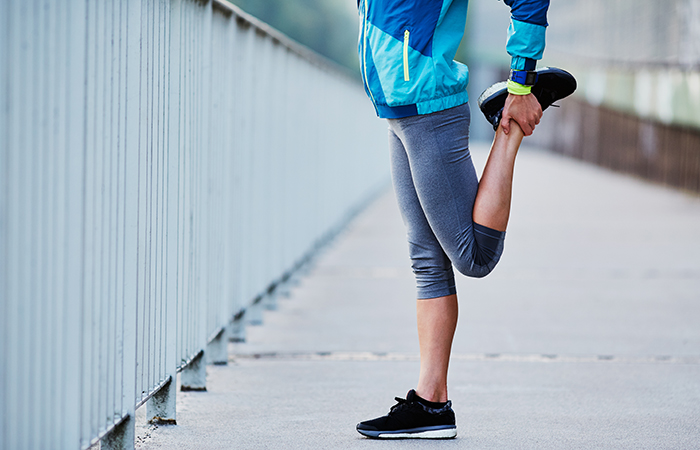 Media Contact
Melissa Athmer
Manager, Marketing & Communications