Imaging Services
St. Elizabeth's offers a full spectrum of imaging services ranging from the simplest ultrasound images to the most complicated and high-tech computed tomography (CT), magnetic resonance imaging (MRI) and nuclear medicine.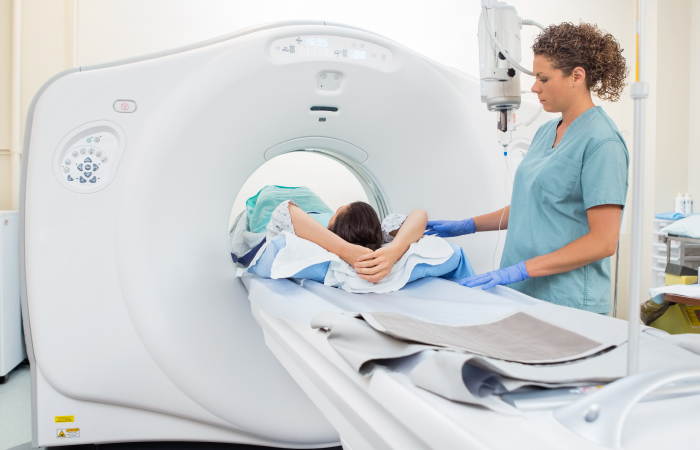 The Imaging department is committed to providing our customers with exceptional service through digital radiography. Digital radiography provides high-quality computer-generated images that are sent directly to the Picture Archival Communication System (PACS) and quickly available for review by physicians. Patients experience shorter exam times and decreased radiation dose with digital imaging when compared to convention film imaging.
We have three locations to make getting your imaging exam done as convenient as possible. To schedule an exam at any location, call 618-222-4639.
Imaging Services
CT Heart Scan
CT Scan
Lung Cancer Screening
Mammography
MRI
Nuclear Medicine
Open MRI
PET/CT Scans