Wound Healing Center
Coping with chronic, non-healing wounds can be both frustrating and time-consuming, but expert care is available to help improve healing and your quality of life.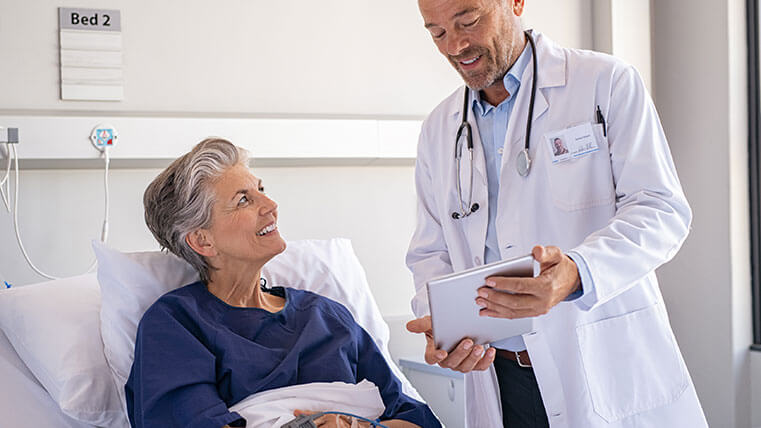 At our Wound Care Center, our professional staff is highly trained in the specialized, comprehensive care of problem wounds, using the most up-to-date approaches in the science of wound care.
For more information or to schedule an appointment or evaluation, call 217-324-8260. Patients may be seen with or without a physician's referral.
Diagnostic Exam
Because every patient's wound is unique, you will have a thorough diagnostic exam to identify the type of wound you have and its underlying causes. A program specifically tailored to your needs will be started based on the most effective approach, which may include:
Vascular evaluation
Debridement
Laboratory evaluation
Infectious disease management
Physical therapy
Nutritional management
Pain management
Diabetic education
Nuclear medicine
Radiology
The treatment you receive at St. Francis Wound Healing Center is designed to complement the care your own physician provides, ensuring that our health care team is always working together to provide the treatment that's right for you.
Healogics
Through a partnership with Healogics, the nation's pioneer and leader in wound management services, St. Francis Hospital Wound Care Center will utilize advanced therapies and proven clinical protocols in providing comprehensive, integrated services.