Children's Miracle Network
HSHS St. John's Children's Hospital is one of 170 hospitals nationwide that raises funds and awareness to provide 32 million treatments each year to kids across the U.S. and Canada.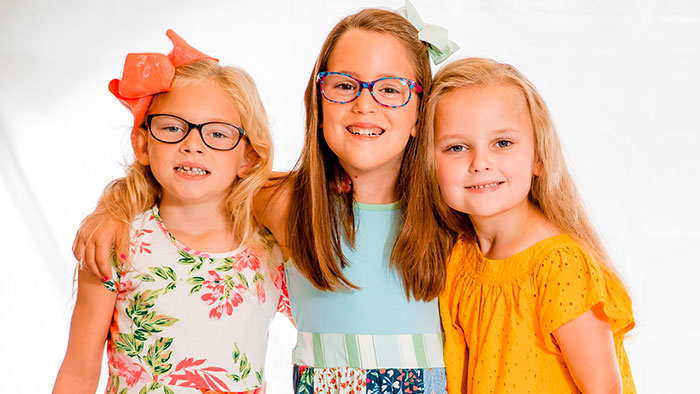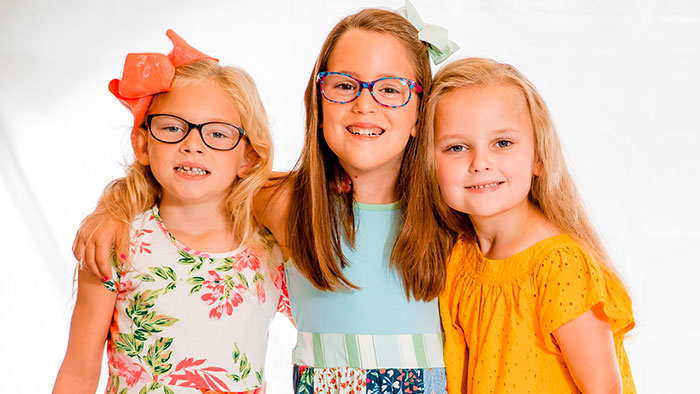 Our Children's Miracle Network kids
Learn more about our local miracle children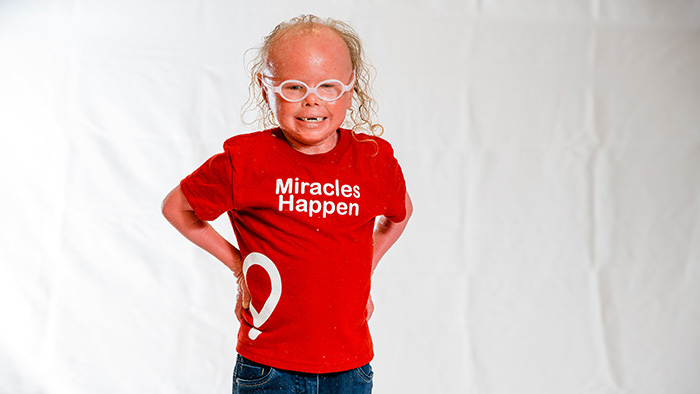 Brenna
SPRINGFIELD, IL
Brenna was born with harlequin ichthyosis, a rare genetic skin disorder that affects the top layers of her skin. Her skin produces rapidly (about ten times faster than typical skin), and she has trouble with typical skin functions, such has regulating her body temperature, retaining moisture and keeping germs out of her body.

"The scariest moment for us was being told, when she was 5 days old, that she had a very aggressive blood infection and might not make it through the night. The happiest moment was seeing her walk confidently across the stage at the CMN Momentum conference representing the state of Illinois, high-fiving the crowd while everyone cheered."

Today, Brenna's prognosis is hopeful. She is a happy 9 year old and loves reading and playing with her brother!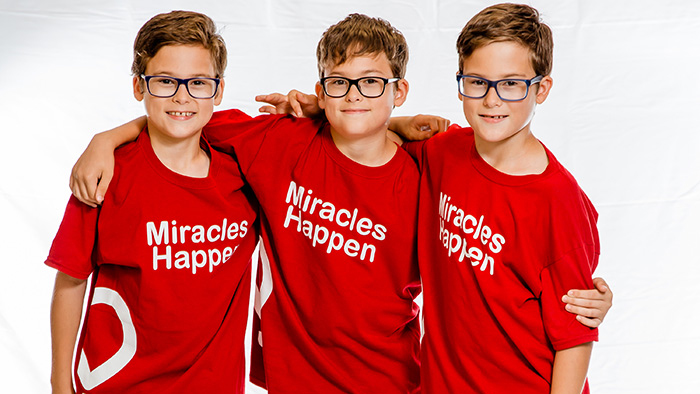 Ethan, Tristen and Camden
NEW BERLIN, IL
The Perry triplets were born premature. Ethan was 3.15 lbs, Camden was only 2.5 lbs and Tristen had a 35% of survival. Ethan and Camden both suffered from jaundice and Tristen suffered from life-threatening necrotizing entero colitis.

But, the triplets received excellent care, and today the boys are happy 11 year old's. Tristen wants to grow up to be a scientist, Camden wants to be an astronaut and Ethan wants to work in IT! "My triplets were spontaneous identical triplets. I believe they were God-sent to fulfill a purpose!"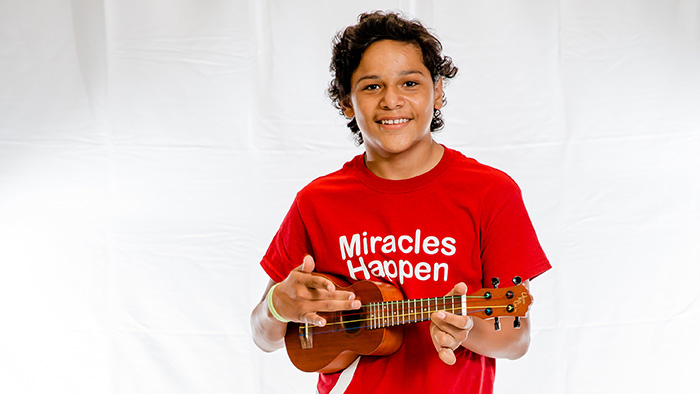 Juan
JACKSONVILLE, IL
In January of 2016, Juan's mother noticed a lump in his neck. "He had a high fever out of nowhere," said Jennifer Valencia, Juan's mom. "After days of testing and three hometown ER visits, we were sent to HSHS St. John's Children's Hospital." Juan was diagnosed with stage four anaplastic large cell lymphoma.

"I was terrified," said Jennifer. "I was angry. I couldn't believe this was happening to my family and to my baby boy. It was hard financially, physically, emotionally and spiritually." Juan is now doing great! "We have received the most incredible care at St. John's Children's Hospital. When we are there, we feel at home."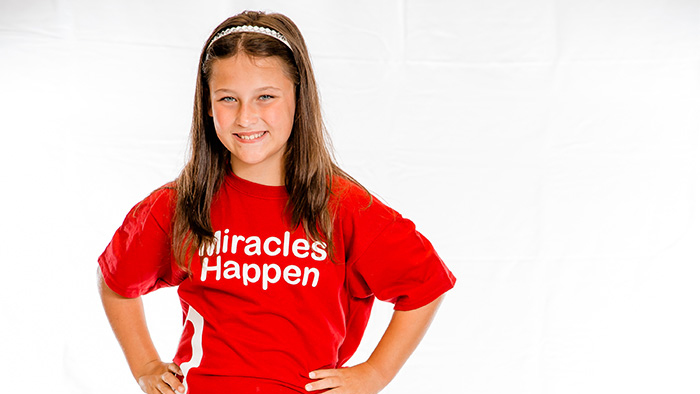 Kaydence
SPRINGFIELD, IL
Kaydence was once given a 60% chance of survival. She had a bloodstream infection, meningitis, infection in her intestines (which perforated), retinopathy of prematurity, a hole in her heart, lung disease from being on a ventilator for so long, several blood and platelet transfusions and six surgeries total. She also had a grade three brain bleed causing hydrocephalus which resulted in a shunt being implanted, which she will have for life.

With the help of her medical team, Kaydence has grown into a healthy and thriving 11 year old. She is hitting all of her milestones physically and developmentally.