New CMN local champion child named
HSHS St. John's Children's Hospital is proud to announce Lyndie Jones as the 2023 Local Champion Child for Children's Miracle Network (CMN).
Each year, the 170 CMN Hospitals across the U.S. and Canada identify a "champion" in their local communities to serve as the representative for children treated at their children's hospital.
Lyndie was born at 23 weeks, and her parents were told her chance of survival was slim. She spent the first nine months of her life in the neonatal intensive care unit (NICU) at St. John's Children's Hospital and over 160 days on the ventilator. This summer, Lyndie will be celebrating her 10th birthday.
"Our families, friends and our community have been a huge support," said Lyndie's mom, Katie Alsup. "After being in the NICU for as long as we had been there, the staff became a secondary family. They have been there to celebrate and cry with us. We had to be strong for Lyndie, she was the one fighting to be here."
When you support your local CMN hospital, you are making miracles happen in your own community – miracles like Lyndie.
To learn more about Children's Miracle Network at St. John's Children's Hospital, go to cmnspringfield.org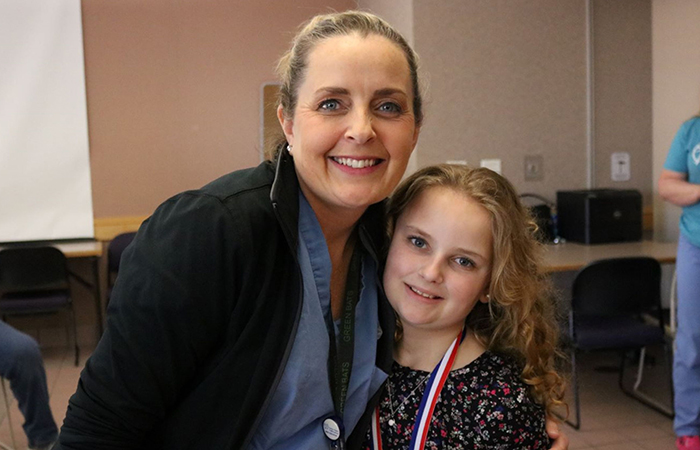 Media Contact
Jennifer Snopko
Marketing and Communications Manager