Not too late for flu vaccine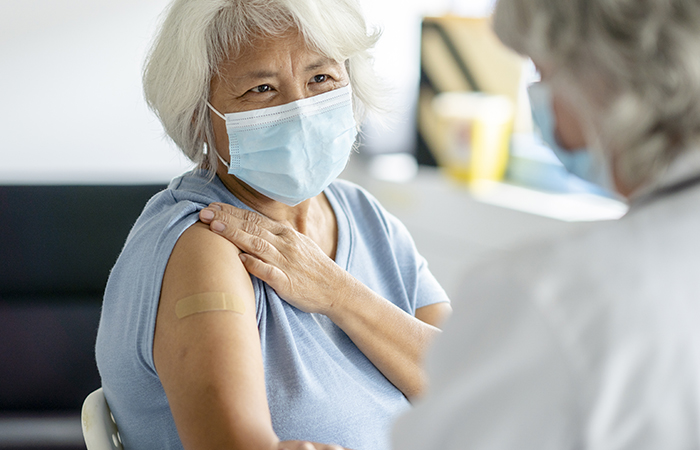 Is it too late to get your flu vaccine for the 2022-2023 flu season? Health experts at HSHS St. John's Hospital say no. The flu season typically peaks from December to March but can continue through May. Staying up to date with your vaccines is critically important to keeping you, your family and your community safe.

"It takes about two weeks for your body to adjust to the vaccine and build up antibodies, so the sooner you get the vaccine the better," says Dr. Erica Conrad, a family medicine physician with HSHS Medical Group in Rochester. "If you have not received the flu vaccine for this season, now is the perfect time."

This year health care providers and communities are worried about the triple threat of COVID-19, flu and RSV. Decreasing your chances for one or two of these illnesses through vaccines greatly increases your chances of a healthy start to 2023.
Established HSHS Medical Group patients can schedule an appointment for a flu vaccine by calling their primary care office or through our online patient portal, MyHSHS.
HSHS Medical Group has flu vaccines available to the public at the following walk-in locations, no appointment necessary.

HSHS Medical Group Priority Care
1836 S. MacArthur Blvd.
Springfield, IL 62704
Seven days a week, 8 a.m. – 8 p.m.

HSHS Medical Group Walk-in Lab
2901 Old Jacksonville Rd.
Springfield, IL 62704
Monday – Friday, 7:30 a.m. – 4:30 p.m.

Additional ways to protect yourself from the flu and other winter illnesses include:
Stay home and avoid close contact when you are sick or around people who are sick.
Cover your mouth and nose with a tissue when coughing or sneezing.
Wash your hands often to help protect yourself from germs.
Avoid touching your eyes, nose or mouth.
Practice other good health habits such as frequently disinfecting high-touch items, staying active, getting enough sleep, managing stress and maintaining a healthy diet.
Information on this year's flu season, typical symptoms and other ways to limit the spread can be found at www.cdc.gov/flu.

Media Contact
Jennifer Snopko
Marketing and Communications Manager