Walk-in flu clinic at HSHS Medical Group location
As colder months approach, health professionals encourage the community to reduce their risk of illness by getting the flu vaccine.
The public can now receive their flu vaccine at the following flu shot clinic location:
HSHS Medical Group Walk-in Lab
2901 Old Jacksonville Rd | Springfield
Walk in or schedule your appointment at
MyHSHS.org
Monday through Friday, 7:30 a.m. to 4:30 p.m.
Appointments for flu vaccines are also available to established patients at HSHS Medical Group primary care clinics in central and southern Illinois. Call your HSHS Medical Group primary care office or use MyHSHS, the HSHS online patient portal, to schedule an appointment.
Your insurance will be billed.
How to make a vaccine appointment through MyHSHS
It is free and easy to create a MyHSHS account and schedule an appointment online:
Go to www.myhshs.org.
Login or create a MyHSHS account by clicking "Sign Up Now."
Under Menu, click "COVID-19/Influenza Vaccine Scheduling."
Click "COVID-19 /Flu Vaccination" and answer questions on eligibility to schedule a flu vaccine, COVID vaccine or both.
You will be able to choose from available appointments at our Springfield, Decatur and O'Fallon drive-thru locations.
Who Should Get a Flu Vaccine
Everyone 6 months and older needs a yearly flu vaccine, the Centers for Disease Control and Prevention recommends. Getting vaccinated is even more important if you or someone you live with is at higher risk for complications from the flu.
This group includes older adults; pregnant women; young children; and people with chronic health problems, such as asthma, diabetes, heart disease or cancer.
People in high-risk groups are more vulnerable to flu complications. They may become very sick if they get the flu. Some may have to go to a hospital.
But remember: Almost everyone should get a new flu vaccine every year. Even healthy people can get sick and pass it on. And past vaccines won't protect you because flu viruses always change.
It takes two weeks to build immunity to the flu virus. So try to get vaccinated by the end of October. That way your body will be ready to fight the flu when it gets here.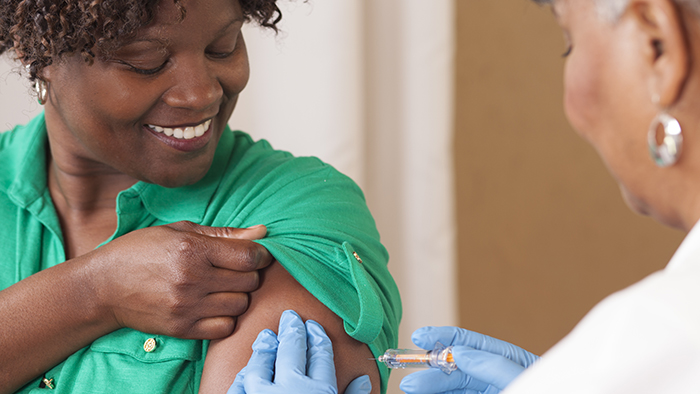 Media Contact
Jennifer Snopko
Marketing and Communications Manager