Visiting Hours & Policies
HSHS St. Mary's Hospital embraces patient- and family-centered care and recognizes that open visitation plays an important role in a patient's healing and recovery.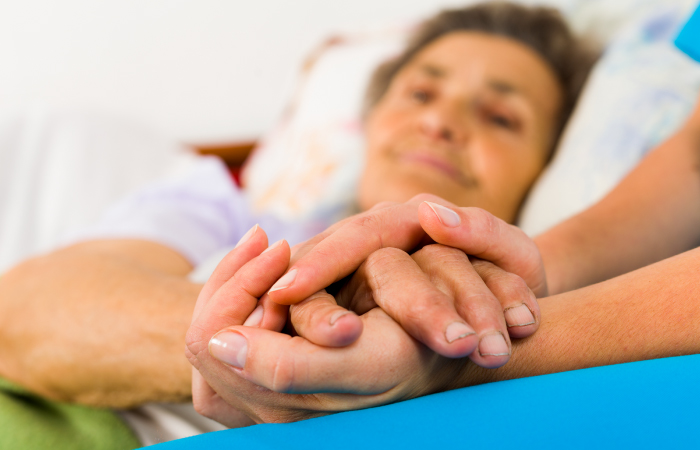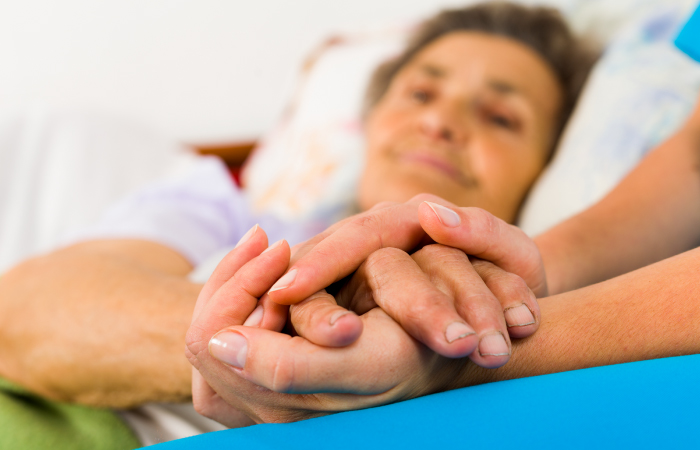 General hospital visiting hours are 11:00 a.m. to 8:00 p.m. If the doors of the main hospital lobby are locked, you may access the hospital through the Emergency entrance.
Visitor guidelines are subject to change at any time to address the health needs of our communities in central and southern Illinois. Threatening or aggressive behavior will not be tolerated. Our hospital is a safe and healing environment. Disruptive persons will be asked to leave our facility.
Important Information for Hospital Visitors
Special visiting hours apply for Intensive Care. Please ask one of our team members in those areas for more information about the visiting hours and policies in place.
We ask that you follow these simple courtesies:
Children who are visiting should be accompanied by an adult.
Practice hand hygiene by using hand sanitizers or washing hands with soap and water as you enter and leave the patient's room. Please follow any isolation precautions, and ask a member of our team if you have any questions about these precautions.
Family members or friends who have a cold, cough, fever, or rash should not visit until they feel better.
Check with the nurse before bringing food and beverages to a patient in case he/she is on a special diet.
Wearing a mask is optional for most patients and visitors. Please understand that there are some exceptions when masking will still be required in our HSHS facilities in Illinois.
Masks are still required for patients and visitors who:
May have respiratory illness, or symptoms similar to COVID or the flu.
Have been exposed to someone with COVID in the last 10 days.
Work or live in an area that is experiencing a COVID outbreak.
Visit or care for patients who are in isolation.
Additionally, patients may request that anyone in their care team wear masks in certain situations and we will respect and honor their wishes.
As we continue to monitor community transmission levels of all respiratory illnesses, HSHS reserves the right to require masking at any time, should community transmission levels change.
Visitors are welcome to wait in guest lounges throughout the facility.

Individuals accompanying patients who are having surgery are asked to wait in the Surgical Services lounge on the second floor. The lounge is located on the upper level of the main lobby and is accessible by stairs or elevator. Visitors should check-in with the lounge volunteer to make sure the physician is able to keep them informed.
We appreciate visitor's considerations of our patients' right to privacy. At any time while visiting friends or loved ones, visitors may be asked to leave the patient room in order for the physician or nursing staff to privately discuss the patient's care.

We also ask that visitors recognize the importance of rest in a patients' recovery. Nursing staff may ask visitors to leave the room if they feel the patient needs additional rest.
HSHS St. Mary's is proud to offer free wireless internet access to our patients and their visitors.

Once your laptop or other device has detected the wireless connection to "SMD-GUEST," you will be connected to the internet.