Pain Medicine Center
The Pain Management Center at HSHS St. Mary's Hospital helps find treatments and therapies for various conditions that cause pain. Our mission is to stop or ease your pain as quickly as possible.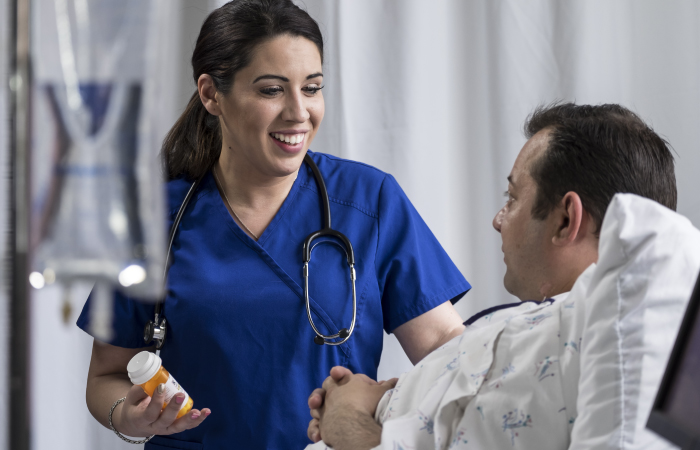 Frequently Asked Questions
A physician referral is necessary. You will need a primary care physician before being accepted as a patient at the pain clinic.

Your first visit to The Pain Medicine Center will include a comprehensive evaluation and targeted physical examination to determine the cause(s) of your pain. Once your specialist has completed this diagnostic process, together you will develop an individualized treatment, which may include multiple sessions for injections, medications and/or various forms of therapy.

Please arrive 15 minutes early with questionnaire filled out. Arrive 30 minutes early if questionnaire not filled out. If questionnaire is not filled out and you do not arrive 30 minutes early your appointment will be rescheduled to a different day.
Yes. The Pain Center will mail you information including a questionnaire prior to your first appointment. Please complete it and bring it to your appointment, along with all prescription medication you are currently taking, in the original prescription bottles.
For the most effective evaluation and treatment of your pain, you may be referred to other specialists, such as neurologists, psychologists, psychiatrists, neurosurgeons and orthopedic surgeons. These evaluations will be at the discretion of the pain medicine physician treating you. If you are referred to another specialist, your continued treatment in the Pain Medicine Center requires your compliance with these referrals.