Regional Wound Care Center
Coping with chronic, non-healing wounds can be both frustrating and time-consuming, but expert care is available to help improve healing and your quality of life.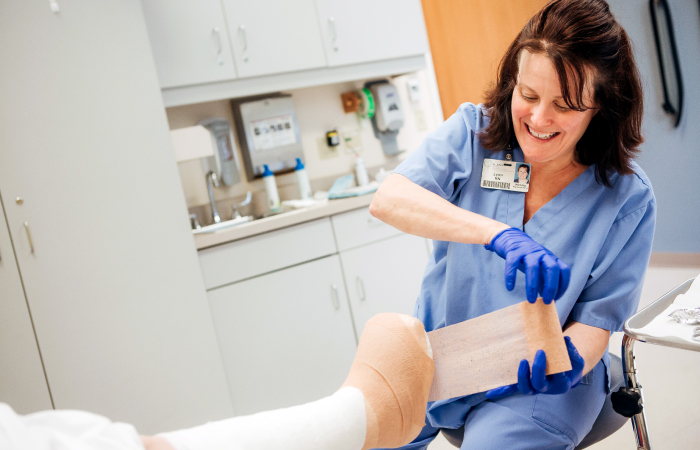 At HSHS St. Mary's Decatur Wound Clinic, our professional staff is highly trained in the specialized, comprehensive care of problem wounds, using the most up-to-date approaches in the science of wound care.
To find out more information please call 217-464-1020.
Commonly Treated Diagnosis
Diabetic foot ulcers
Venous and arterial ulcers
Traumatic wounds
Non-healing surgical wounds
Burns
Pressure Ulcers
Services
Specialized wound dressings
Vacuum assisted closure(VAC Therapy)
Total Contact Casting
Ostomy care/education