HSHS St. Vincent's Surgery Center
Whenever you need inpatient or outpatient surgery, you can be assured that you will receive the highest quality care.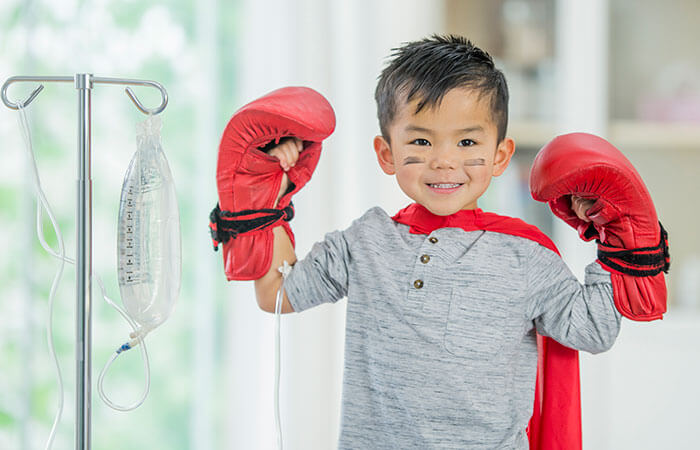 Surgery is a scary word, especially when it pertains to your child. The team of experts at HSHS St. Vincent Children's Hospital, including Prevea in partnership with UW Health Kids, are committed to making sure your questions are answered, and you and your child feel comfortable and safe before, during and after surgery.
Our surgeons have the expertise to care for your child. The team of board-certified surgeons and nurse practitioners care for your child as they would care for their own. Whether it's an emergency or routine surgery, rest assured your child is receiving the best care.
What to Expect on Surgery Day
What to expect on surgery day, as well as age appropriate tips to help prepare your child for surgery.
Child Life Specialists make a surgical procedure a bit easier
If you are concerned about how to prepare your child for surgery, Child Life specialists at HSHS St. Vincent Children's Hospital can help.
They are trained to help children fully understand their medical condition and procedure or surgery by using play and age-appropriate explanations. This encourages children to express feelings and correct any misconceptions they may have. Child life specialists also support the entire family, working with siblings to prepare for visits to see their hospitalized brother or sister and helping to reduce any stress they may feel. If you are interested in speaking or meeting with a child life specialist, call 920-433-8641  or notify your child's surgery team.