Comprehensive Stroke Center
When stroke happens, minutes matter. As a Comprehensive Stroke Center, know that fast, safe and interventional stroke care is here and ready whenever you may have stroke-like symptoms.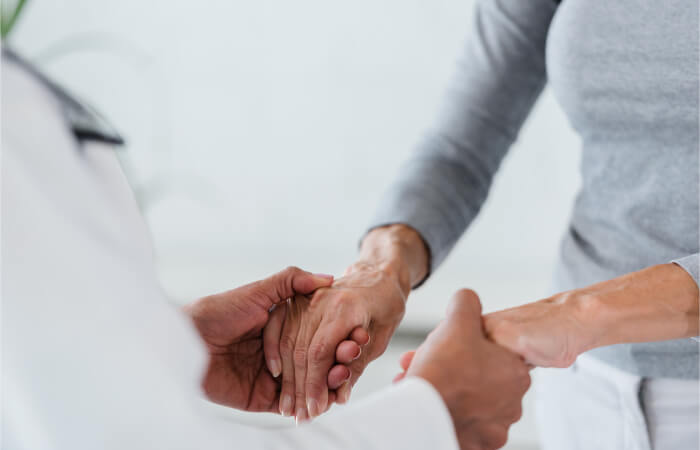 HSHS St. Vincent Hospital is certified from DNV GL Healthcare as a Comprehensive Stroke Center, reflecting the highest level of competence and commitment to excellence for treatment of serious stroke events.
Our hospital has the personnel, infrastructure and expertise to diagnose and treat stroke patients with extreme efficiency due to the time-critical nature for those who require intensive medical and surgical care, specialized tests or interventional therapies – all to deliver the highest quality of care for Northeast Wisconsin.
Don't delay. When a stroke strikes, call 911 and go to the Comprehensive Stroke Center. We're ready for you.
Learn more about Prevea neurointerventional surgery.
When a stroke strikes, we're ready
HSHS St. Vincent Hospital and the stroke care team focuses on five main areas for our stroke patients: speed, support, expertise, innovation and empathy.
Speed. Efficient, streamlined processes and equipment help us manage stroke patients quickly, so long-term effects are minimized and outcomes improved as much as possible.
Support. Programs like BE-FAST for stroke signs and symptoms, stroke screenings, support groups, customized educational materials, resources and consultations help people know when they're having a stroke and how they can take steps to reduce their risk factors.
Expertise. Our multidisciplinary teams, in partnership with Prevea Health, offers the highest quality in stroke care and rehabilitation, including neurointerventional radiologist, neurologists, radiologists, diagnostic technicians, neurology specialty-trained nurses, certified neuroscience registered nurses within the ICU, case managers, outpatient therapists, neuropsychologists and behavioral care therapists.
Innovation. Our investment in stroke treatment includes an accredited EEG lab for diagnosis, the area's largest inpatient stroke rehab unit located inside HSHS St. Vincent Hospital, advanced clot-removal technologies and much more. All in Green Bay.
Empathy. Guided by our Franciscan spirituality and core values of respect, care, competence and joy, stroke sufferers can be assured treatment comes from those who take a sincere interest in their lives.
Treatment of
Aneurysms
Epistaxis/nosebleed
Stroke in adults and children
Key services
Cervical and intracranial angioplasty stent
Diagnostic cerebral and spinal angiography
Kyphoplasty
Mechanical thrombectomy
Treatment of ruptured and unruptured aneurysms with the latest technology
Tumor embolization
Vertebroplasty
More Stroke Care
Stroke Signs & Symptoms
Patient and Family Resources
Inpatient Rehabilitation Unit