EASE App
Communication with surgical and ICU patients' families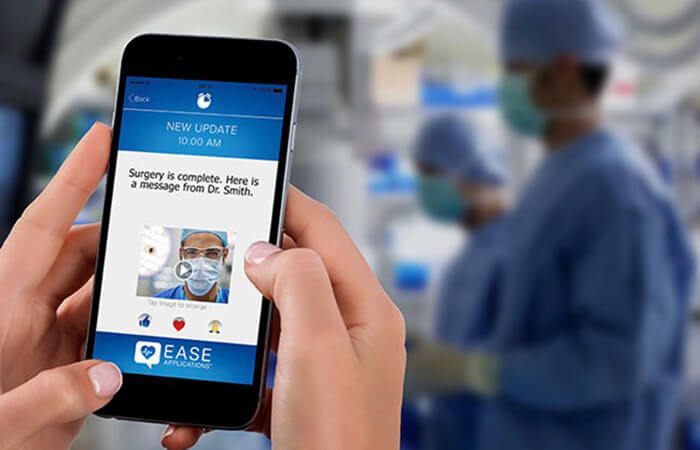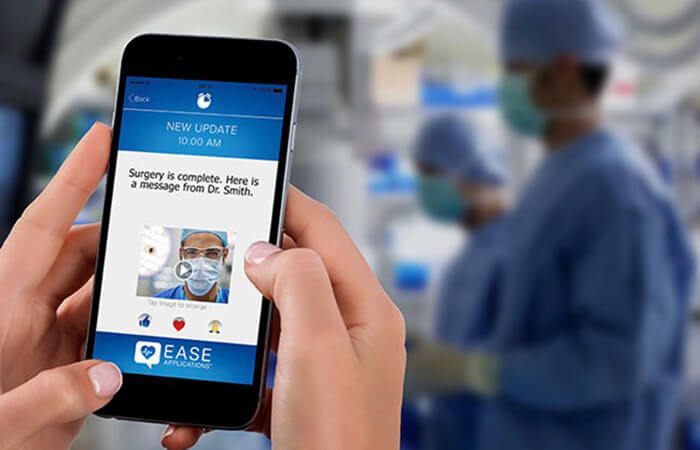 HSHS St. Elizabeth's Hospital now offers the EASE app to send real-time updates, photos and videos to family members and friends while their loved one is in surgery, the Cath Lab or ICU. EASE is a one-of-a-kind mobile messaging app that is HIPAA compliant. It is available in both the Google Play and the iTunes App Store.
Patients from these designated areas, who wish for their families to receive updates through the app, are able to identify who should receive the information. A code is then provided to those individuals so they can receive the updates after downloading the app. These individuals do not have to be in the hospital to receive updates.
The EASE app enhances patient experience, increases transparency and improves hospital communication. It has proven to significantly increase patient satisfaction, patient loyalty and workflow for health care providers.
EASE App brochure and instructions