Rehabilitation
HSHS St. Mary's Hospital offers specialized inpatient and outpatient rehabilitation services to help patients achieve their maximum potential and return to a healthy lifestyle.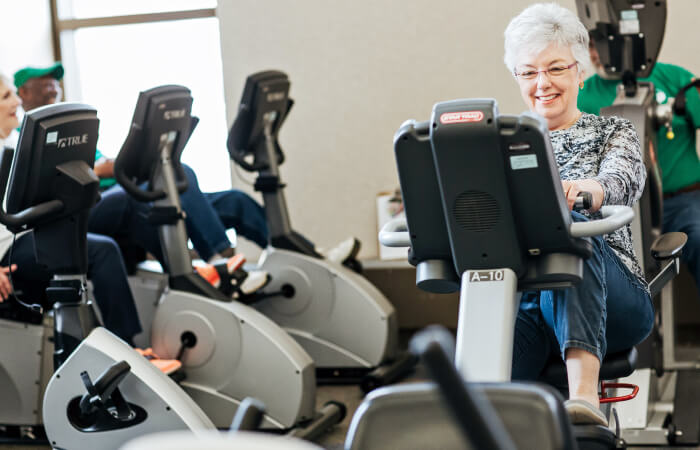 The therapy teams at HSHS St. Mary's Hospital are dedicated to helping patients make a full recovery by providing outpatient physical, occupational, speech therapy and more.
Our therapists work with each patient and their families to create an individualized treatment plan with realistic goals. Our caring, compassionate therapists are an integral part of the patient's health care team to help ensure the highest quality of care. Our therapists also provide feedback about prior level of function, special care needs, discharge plans and possible home modifications.
Our Services Include:
AthletiCare Services
Cardiopulmonary Rehabilitation
Occupational Therapy
Outpatient Rehabilitation Services
Physical Therapy
Rehab+
Speech Therapy