HSHS St. John's Surgery Center
Whenever you need inpatient or outpatient surgery, you can be assured that you will receive the highest quality care.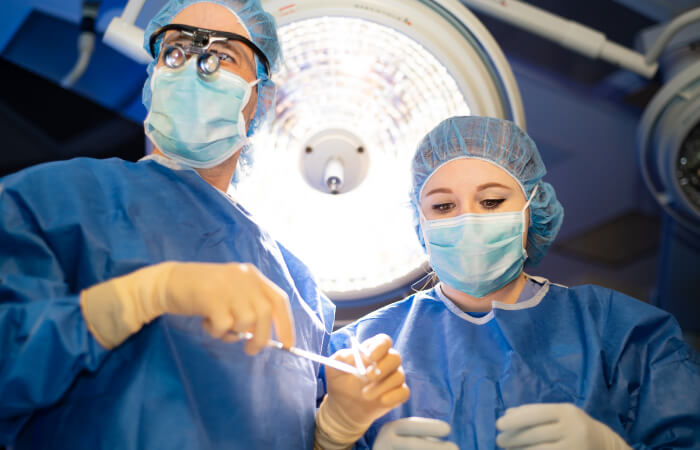 At HSHS St. John's Hospital we are equipped to handle advanced procedures with state-of-the art equipment and board-certified physicians who are experts in the latest techniques. After your surgery, you will have access to a multidisciplinary care team which includes outstanding registered nurses, physicians, physical and occupational therapists, clinical educators, nutritional services and spiritual advisors.
We offer:
daVinci(TM) Dual Console Robotic Surgery
The da Vinci Xi gives surgeons an enhanced three-dimensional viewing area, greater flexibility and depth perception necessary to manipulate tissue. Robotic-assisted surgery is an alternative to traditional open surgical procedures and conventional laparoscopic surgery.
Mako Robotic-Assisted Joint Replacement
The Mako Robotic-Arm Assisted System allows surgeons to treat painful knee and hip conditions with precision and more accurate implant alignment. Mako's pre-operative, computer-assisted 3D planning allows surgeons to evaluate the bone structure, alignment, joint space and surrounding tissue so that they can plan the location, select the appropriate size and ensure proper alignment of the implant.