Stroke Center
When you or a loved one is experiencing a stroke, seconds count, so it's very important that stroke sufferers receive treatment immediately.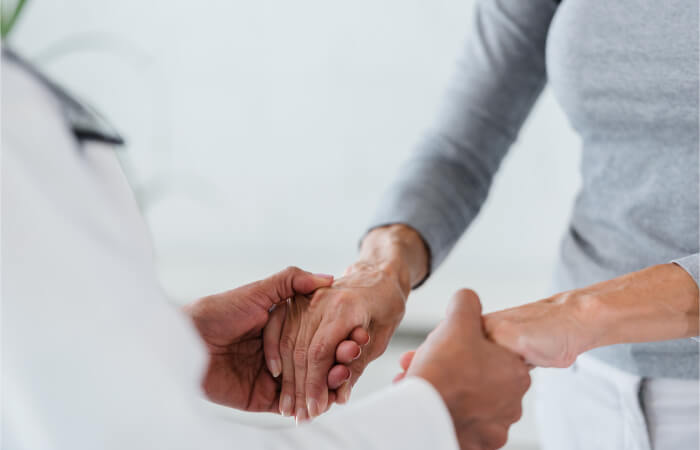 HSHS St. Mary's Hospital Medical Center is home to a specialty trained stroke team and telestroke that provides rapid access to customized care with expertise and written care protocols. When a blocked blood vessel in the brain causes a stroke, our team is ready to act quickly, treating eligible patients with a clot-busting medicine to open the blockage.

HSHS St. Mary's Hospital Medical Center is a Certified Primary Stroke Center. As a Joint Commission stroke center, our team meets or exceeds quality measures. Patients affected by stroke, seizure or other acute needs can get to us quickly and safely via local emergency medical services—helping our team stabilize and treat them as soon as possible.
For more information about the HSHS St. Mary's Hospital Stroke Center, call 920-433-8430.
Key services
Diagnostic imaging available 24/7
Management of acute strokes
Management of transient ischemic attack (TIA)
Open endarterectomy for cartoid stenosis
Post-stroke recovery
Inpatient rehabilitation at our partner hospital, HSHS St. Vincent Hospital
More Stroke Care
Stroke Signs & Symptoms
Patient and Family Resources
Inpatient Rehabilitation Unit