Critical and Intensive Care
It's not easy to have a child in the hospital. At HSHS St. Vincent Children's Hospital, you can feel confident knowing our skilled medical team will bring the knowledge and expertise needed to provide the best care for your child.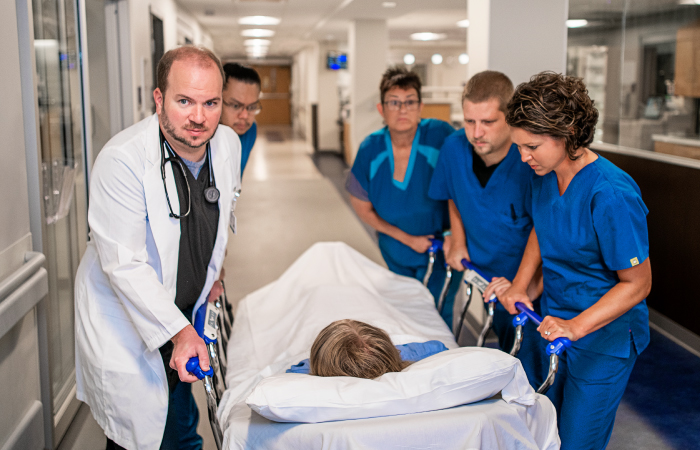 Our highest priority is to deliver compassionate pediatric care and empower families to make the best possible decisions for the health and well-being of their children.
HSHS St. Vincent Children's Hospital is highly respected for delivering state-of-the-art care with a pediatric emergency center, dedicated trauma and rehabilitation teams, newborn intensive care unit (NICU), pediatric intensive care unit (PICU) and certified child life specialists. Here, you'll find the expertise of big-city medicine with the added touch of compassionate care you want and expect for your children.
We understand the many emotions that come when a child is hospitalized. Our caring staff are available with the resources, support and compassion to make your experience a positive one. Our providers and medical staff understand what you are experiencing, and are committed to providing you and your family with advanced medical care in a warm and friendly environment, tailored to kids and your family's experience.